Sinus Infection Symptoms – The Early Signs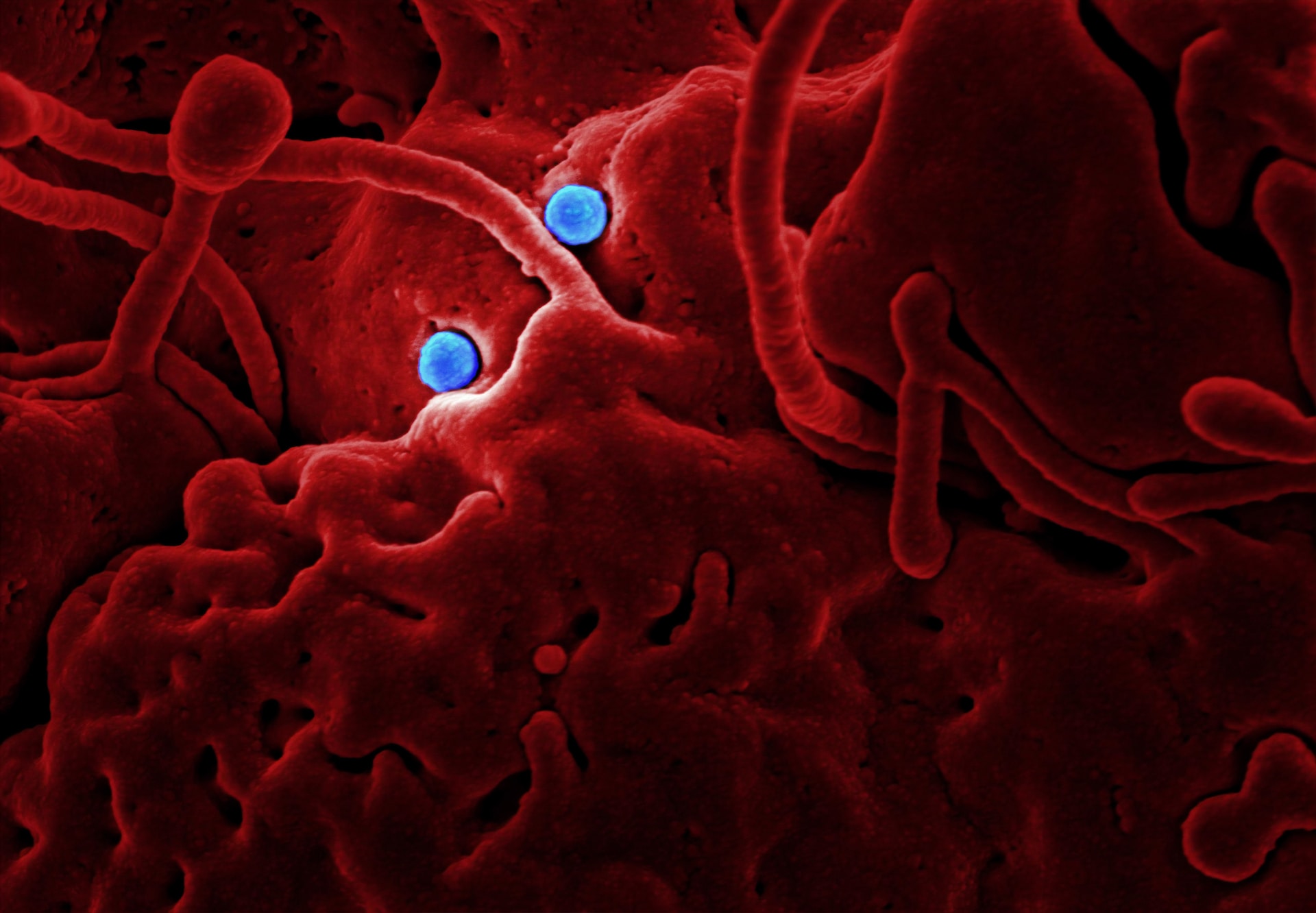 With almost 32 million cases of people in the United States suffering with sinus infection every year, it wouldn't be a surprise to think of this condition as an common ailment that almost ninety percent of all adults have to deal with at some point of time or the other in their lifetime.
If the headaches don't piss you off, then embarrassment will. Imagine yourself in a situation without a hanky, and you discharge mucus spontaneously in a public place.
While this might need you to use a self-deprecating sense of humor to get away with the proverbial murder of accepted social graces in this regard, some folks would rather bolt for the door rather than face the disgusted looks of the people around.
If that's not enough, your ability to pronounce words which use /n/ sound will be severely affected, and perhaps, self-deprecating humor works here as well.
Yes, that's sinusitis… sorry, si(m)usitis…
Sinusitis
Medically speaking, doctors refer to this as 'nasal congestion', which obviously has something to do with blocked sinuses. Normally, there are two types of sinus infection such as chronic (lasts more than 3 months) and acute (lasts for a month or so) infections.
So where do they occur?
In the nasal cavities due to the inflammation of the sinuses that happens for several reasons.
Since these sinuses function to protect our body from the entrance of viruses and bacteria, the failure of which will cause these germs to settle on the lining cells, and which in turn, causes 'sinusitis'.
(Read this interesting article that outlines the cause of chronic sinusitis as revealed in recent research efforts.)
Now if you wanted to know whether or not you have sinusitis (since it is so common), what symptoms would indicate the presence of the condition?
Sinus Infection Symptoms
So here are some common symptoms that will tell you whether or not you have a sinus infection or not:
1) Headache
2) Pressure in the eyes, cheek area, nose or one side of the head.
3) Cough that worsens at night
4) Runny nose or Nasal Congestion with thick nasal secretions
5) Bad breath
6) Fever
7) Common cold
8) Heaviness in the head when bending
9) Pain or tenderness in several locations in the head region
10) Tiredness or weakness
If you think you are suffering from a combination of these symptoms, you have a sinus infection, and it is time to get treated by a doctor.
Sinus Infection – Treatment
In consulting a doctor, the medication prescribed will counter the damage caused to the mucous lining of the sinuses, and can take about 10 days to cure you completely from this common ailment.
Statistically, every adult will at least experience a bout of acute sinusitis at least three times in a year while the figures for chronic sinusitis stand at three times a year and take about 20 days to be cured.
It is recommended to also use steam inhalation along with the medication to soothe the sinus cavities as well. Just apply the heat over the area that is inflamed.
Just don't take this condition lightly as it might be common but can lead to complications. (Read this article to find out more about sinus infection complications.)
In Closing
And when it comes to those embarrassing moments, take a walk down memory lane and revisit how you dealt with an involuntary discharge of mucus in your younger years. And maybe, you'll understand why a sense of humor might just work…
Comprehensive Guide to Mimosa Hostilis: Unlocking Nature's Healing Secrets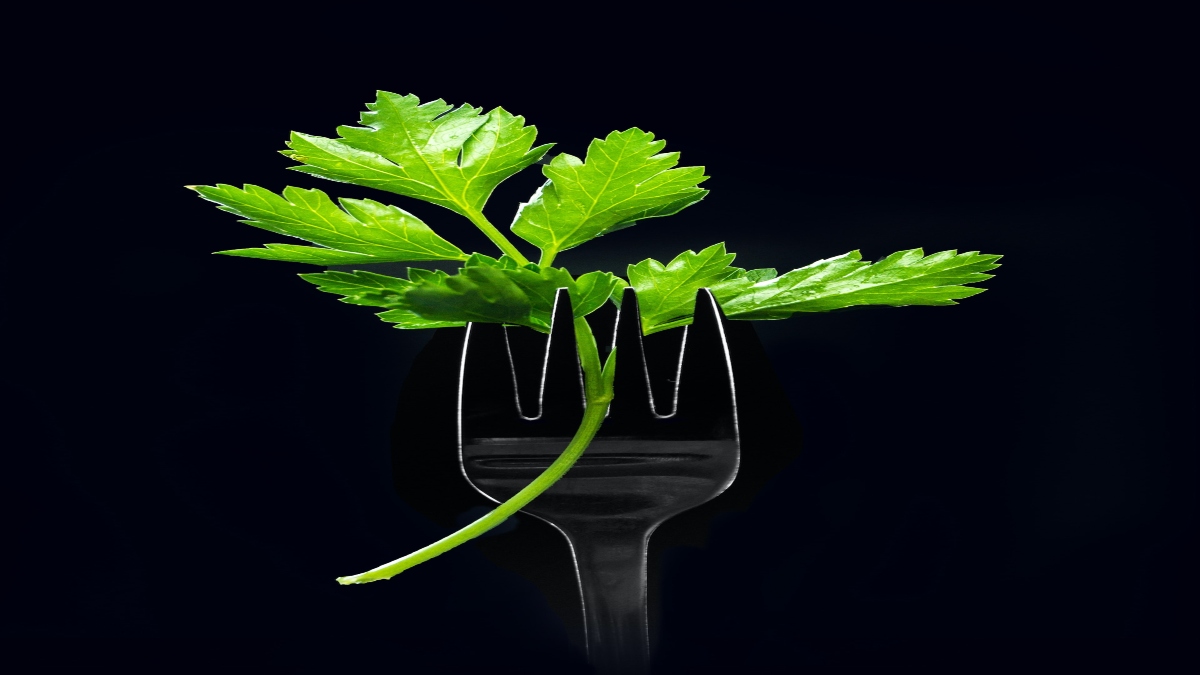 Introduction
The Mimosa Hostilis plant is a powerful and diverse healer, and we're happy to provide you with this comprehensive guide. This essay will explore Mimosa Hostilis, discussing its history, customary use, medical properties, and increasing therapeutic interest. If you're looking for an exhaustive study of this remarkable plant, you've found it.
What is Mimosa Hostilis?
The northeastern parts of Brazil are home to the perennial tree Mimosa Hostilis. Mimosa tenuiflora is its scientific name, and a member of the Fabaceae family of plants. There are a number of names for this plant, including "Jurema," "Jurema Preta," and "Tepezcohuite." Mimosa Hostilis is highly prized for its medicinal bark due to its wide range of potential uses.
Traditional Uses
For thousands of years, indigenous peoples across Brazil and the rest of South America have relied on Mimosa Hostilis. Recognizing the plant's special curative properties, these communities have venerated it for ages. In its traditional forms, Mimosa Hostilis uses are:
1. Medicinal Purposes
Mimosa Hostilis has been used for its curative powers to cure a wide range of illnesses. It helps heal and calm cuts, scrapes, and burns when applied topically. There's also speculation that it can aid tissue regeneration and general skin health.
2. Natural Dye
Mimosa Hostilis is a highly prized natural dye known for its brilliant reddish-brown inner root bark. It has been used as a natural dye by indigenous people.
Medicinal Benefits
Mimosa Hostilis, for its therapeutic potential, has received a lot of attention in recent years. Traditional applications have been supported by recent scientific investigations into its health advantages. Some of the most important therapeutic benefits include:
1. Anti-Inflammatory Properties
Mimosa Hostilis tree has strong anti-inflammatory chemicals that can lessen inflammation and the pain it causes.
2. Antioxidant Activity
The antioxidant properties of Mimosa Hostilis make it effective against oxidative stress, preventing damage to cells caused by free radicals and boosting health.
3. Wound Healing
There is evidence to suggest that Mimosa Hostilis can aid in the healing of skin wounds like cuts and scrapes.
4. Analgesic Effects
Certain parts of the plant have analgesic qualities and are used to treat pain and other unpleasant sensations.
5. Antimicrobial Action
Mimosa hostilis demonstrated antibacterial activity, suggesting it could be used as a natural treatment for a range of diseases.
Modern Applications
Mimosa Hostilis's fame has grown rapidly outside its usual contexts in recent years. Herbalists, advocates of complementary and alternative medicine, and those in search of non-invasive treatments have all taken an interest in this plant. Some current uses of Mimosa Hostilis are:
1. Skincare Products
Mimosa Hostilis has been used in numerous creams, lotions, and serums due to its calming effects on the skin.
2. Natural Cosmetics
Natural cosmetics that utilize Mimosa Hostilis for its superior dyeing properties are a more sustainable alternative to their synthetically produced counterparts.
3. Ethnobotanical Research
Researchers in pharmacology, ethnobotany, and biochemistry are all looking into Mimosa Hostilis to better understand its many benefits.
Cultivation and Sustainability
The importance of sustainable farming procedures for Mimosa Hostilis grows as demand rises. The plant's abundance and ecological balance rely on careful harvesting and protection during its life cycle.
Conclusion
Mimosa Hostilis is a miraculous natural gift with numerous potential medicinal applications. Many people find it fascinating because of its long history, various traditional uses, and several contemporary applications. Mimosa hostilis is a shining example of the potential of natural treatments, connecting old knowledge with cutting-edge science.
Healthcare Reform Bill: And justice for all?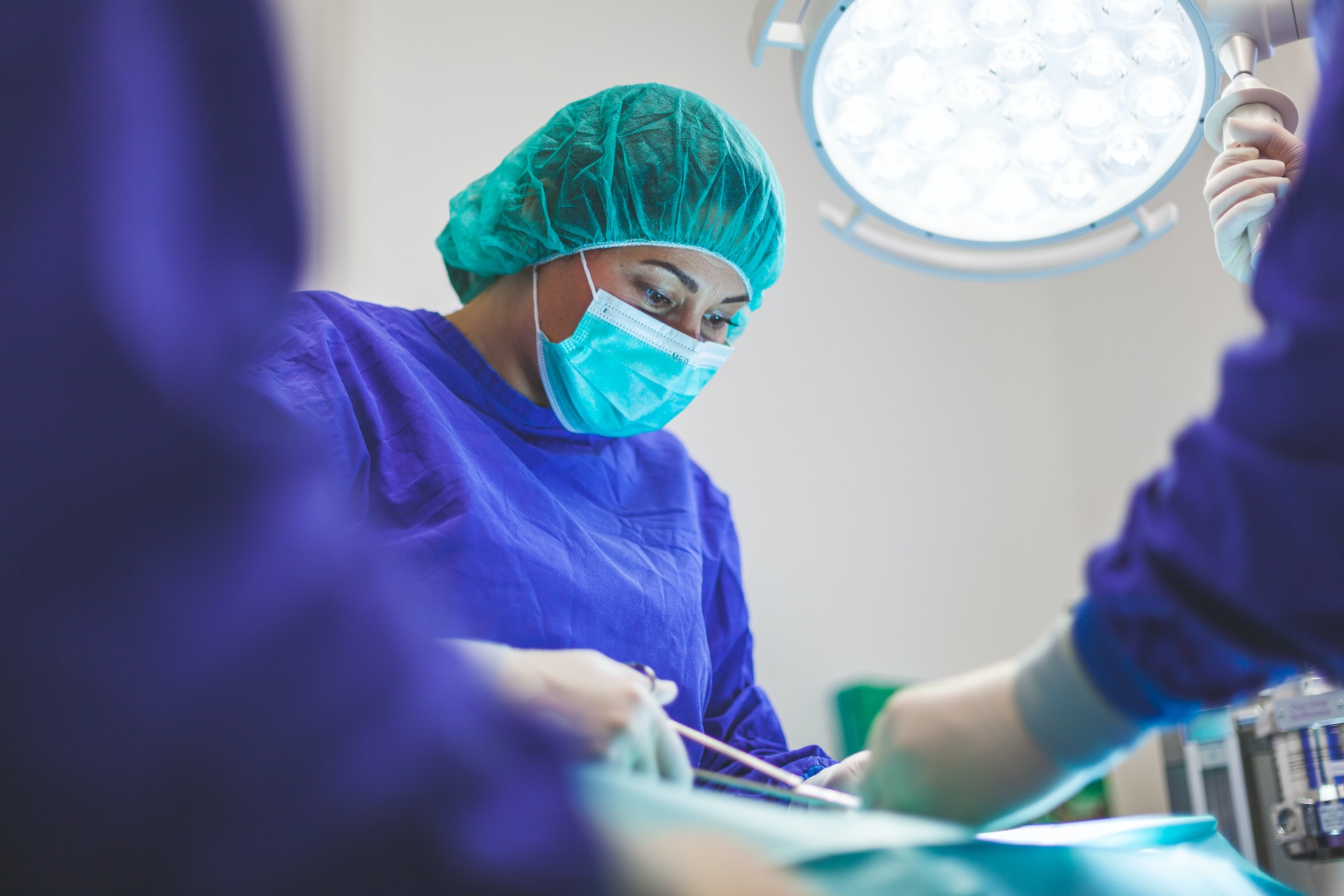 Introduction
Ever so often, there comes a movie that slips across that fine line from fantasy into reality (typo intended!) with an ensemble of stars known for their acting prowess. Of course, the critics still have to nitpick, but we would always find it engaging and interesting enough to talk about at the water cooler for the common moviegoer.
And I'm talking about 'Lions for Lambs,' which had Meryl Streep (journalist), Robert Redford (Professor in Political Science), and Tom Cruise (U.S. Senator) with the theme of a movie about the war in Afghanistan.
Watching Tom and Meryl go at it for about an hour filled with dramatic monologues from the former and snappy comebacks from the latter was a treat to watch, while Robert's performance also reminded me that there are three professionals you just cannot trust these days… politicians, car salesmen, and lawyers. And some have engaged in the other two professions before taking office (and that public oath they seem to take for granted).
Political Parties, Bills, and an apparent lack of interest in Patriotism
What struck me the most was the apparent lack of interest in making a change, where some who are motivated enough do what they have to do, whereas others just passively sit on the sidelines and 'blame it all on someone else.'
And of late, we have the Democrats and the Republicans playing these roles with the buildup to the healthcare bill (Obama's Universal Healthcare Plan) released on March 21, 2010, with absolutely no support from the Republicans. So much for bipartisanship… huh?
Sad but true, really.
The BBC referred to this victory as the most 'crucial' since Obama has been in power, and you can be sure that the 'change' has just begun… a change in healthcare reform that will cover 95% of Americans as opposed to the 83% today, specifically to uninsured Americans. An important element of the bill will ban insurance companies from denying coverage for ongoing medical problems.
But apart from all this hue and cry about it being a historic landmark in healthcare reform, one might wonder what this bill can do for him/ her. So, here are a couple of pointers that might help…
Healthcare Reform Bill: And justice for all?
What surprises me is that 'universal healthcare' wasn't even an option in the United States until now, which has been an important part of the healthcare system in several countries for so long now!
Anyways, now that the bill has been passed and made a law, some of the changes will take effect immediately, while others will take place between now and 2014.
1. Cost – An expenditure of $ 940 billion over 10 years
2. Coverage – 32 million uninsured Americans will be covered
3. Medicare – The prescription drug coverage gap is closed, while people over 65 will receive discounts and rebates on brand-name drugs.
4. Medicaid – Expanded to include families under 65 with low gross incomes
5. Insurance Reform – The ability to deny coverage to those with pre-existing conditions has been taken away.
6. Insurance Exchanges – Thanks to state-based exchanges, self-employed and uninsured citizens can now buy insurance.
7. Subsidies – Low-income families and individuals are NOW eligible to purchase insurance.
8. Individual Mandate: Everyone should be covered by Medicaid or Medicare, or they will be fined.
9. High-cost insurance – Employers who make their workers take costlier plans are subject to further taxation on excess premiums.
In Closing
And somewhere, Karl Marx will be turning in his grave while perhaps the resounding argument of the Political Science professor in 'Lions for Lambs' about making a change is finally here…
Veggie experiment over already?! – Workout Recap (April 19-26, 2009)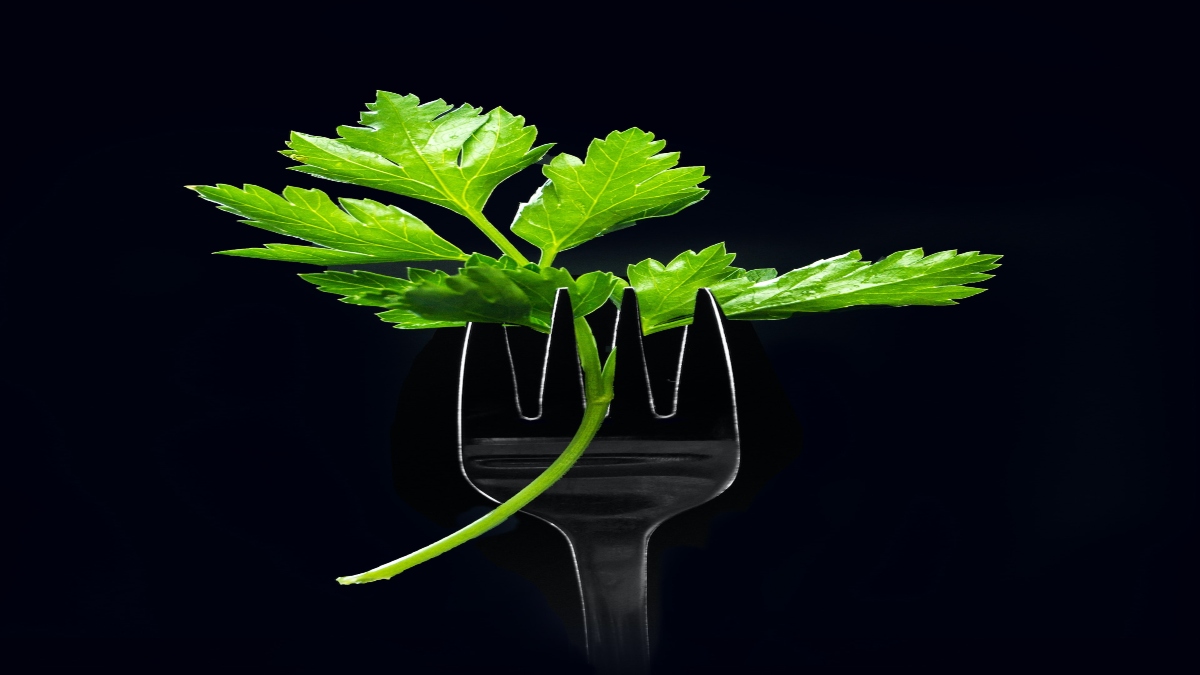 You can follow my weekly recaps here every Sunday, but you can follow me every day as I post daily updates of my journey from GeekLand to FreakVille at Geek2Freak.com.
Current Stats and Measurements (April 26, 2009)
Height – 6'3″
Weight – 189.6 lb.
Bodyfat – 9.94% (Skinfolds in mm – Chest:6, Abs:16, Thigh:13)
Biceps – 14″
Calves – 14.8″
Thighs – 24.1″
Waist – 33.1″
Chest – 42.3″
"How to Get Abs" Progress Pics (April 26, 2009)
Today's Diet Log
For up-to-the-minute coverage of my world-famous digestive system, check out my very cool and overly-detailed Diet Log.
Current Supplements
Weekly Recap (April 19-26, 2009)
I've been 100% clean and meatless for 11 straight days, meaning absolutely no junk or processed food, only natural, whole, and mostly organic goodness.
On top of that, it was all raw up until 2 days ago as well.
I went back to cooking veggies because they were seriously messing with my "plumbing." This was likely just my system getting used to them, but I was starting to dislike eating them at all.
It wasn't even necessarily the taste, but something else. I'm not even sure what, maybe just the sheer amount that I had to crunch through at one time to get enough protein from the broccoli and spinach, but I got to the point after a little over a week where I was dreading mealtime.
That's NEVER a good thing because even at 100% clean, I've still found my old diet very satisfying.
As far as the measurements, they were about as consistent as they could be, almost identical to last week, which normally wouldn't be so bad, but this is the longest I've gone being 100% clean in a long time, so I was expecting a little better, especially a drop back into the 32's in my waist.
My theory is that the enormous amounts of fruit I'm eating (12 servings/day) are just too many carbs, but I still need those calories.
I can't turn many other places for calories on a meatless diet because I'm already consuming 12 servings of vegetables per day, too, along with 6-8 servings of nuts, plus a protein shake.
I could always turn to beans, quinoa, etc., for the extra protein and calories to replace the fruit. Still, my number one reason for trying this veggie experiment in the first place was the quickness and ease of eating without having to cook anything at all.
So, given the mounting difficulties for little to no improvement, I'm going to go back to my regular diet this week to compare the results.
My "regular" includes pretty much the exact same foods, but chicken and fish will now replace about 9 servings of fruit per day, bringing me down to only three: 1 apple, 1 orange, and 1 banana.
If I all of a sudden explode from meat reintroduction, then I'll reexamine the veggie thing, but for right now, it just doesn't "feel" right, and I never had any issue with meat, to begin with. I was just thinking how convenient it would be not always to have to be around a freezer or oven to store and cook meat.
I am cutting the veggie experiment short (11 days instead of 30), but I'm going with my "gut".
It comes down to, "If it ain't broke, don't fix it." I've had excellent results on my previous diet when I stick to it 100%, so I'm returning to the tried-and-true to prepare for summer!
That about wraps it up for this week. See you next Sunday, and don't forget you can follow my daily updates at Geek2Freak.com.
Are there any other vegetarians/fitness enthusiasts out there? If so, let me know what the transition was like for you…