5 Foods to Burn Belly Fat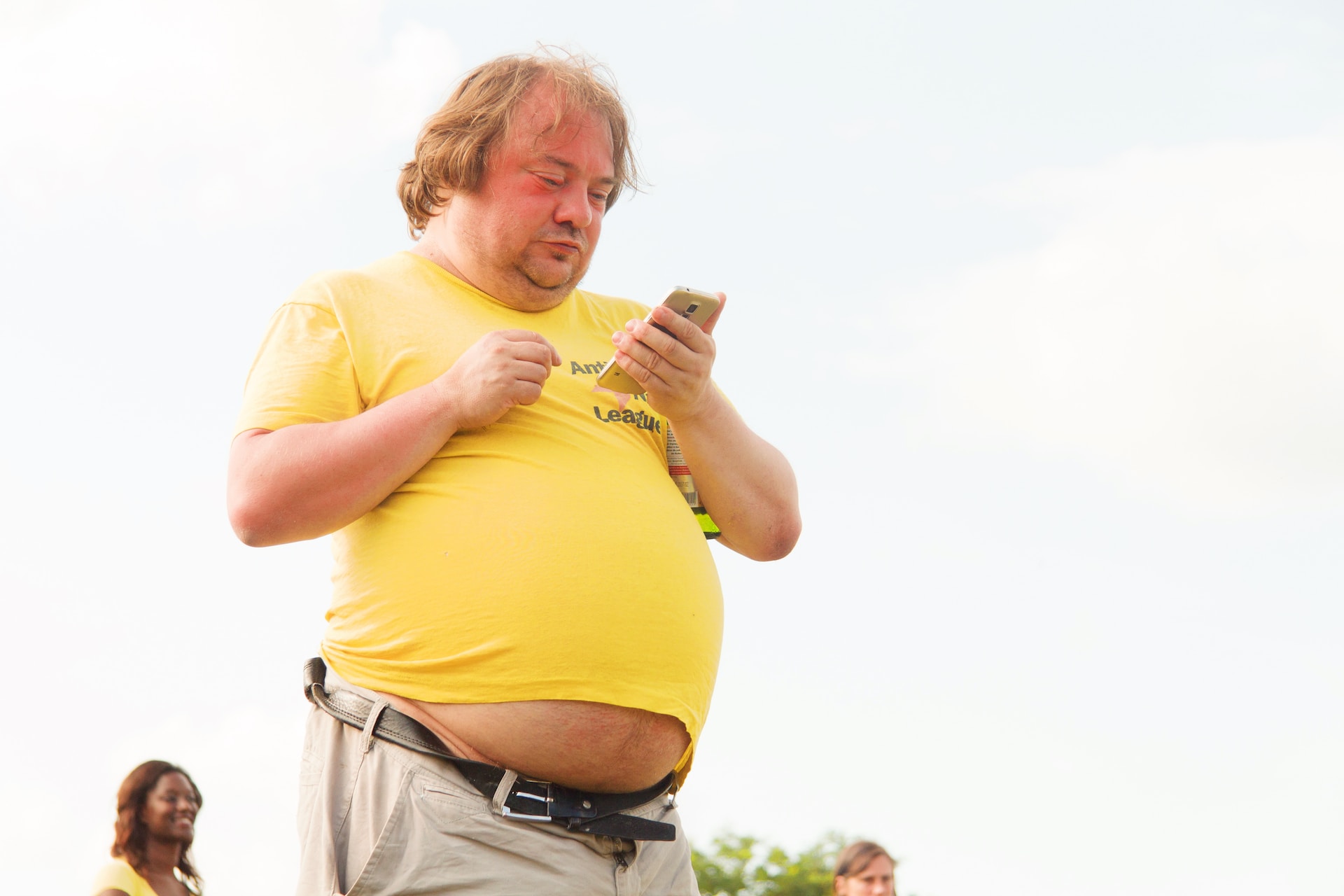 While a little Buddha belly is just fine and even healthy for some people, too much belly fat can be dangerous. Excess abdominal fat is one of the leading precursors to heart disease, metabolic syndrome, and several types of cancer. It is also uncomfortable and can be challenging to your self-esteem. A little softness around the middle is normal and healthy, but if you are carrying around more than you want, it might be time to shift your eating habits.
Ending abdominal obesity requires frequent exercise, adequate rest, and eating the right types of belly fat-burning foods. You need to eat foods to burn belly fat, despite what you might think. Starving ourselves only slows down the metabolism and increases the production of stress hormones, meaning any food we eat is digested more slowly and turned into fat more easily.
The key is to eat the right kinds of foods, in appropriate amounts, at the right time of day. Overeating at any time is not going to help you burn belly fat, but neither is eating a low-fat diet full of processed carbohydrates. When enjoyed in moderation, these 5 belly fat-burning foods can help you lose the bulge and feel healthier in your body.
1. Fantastic Fats
Contrary to what you might think, we need to eat fat to burn fat. Not just any fat, of course. Animal and trans fats are to be avoided, but monounsaturated plant-based fats are crucial for letting go of belly fat. This includes soaked almonds, sunflower seeds, walnuts, and avocados.
As if we didn't already have enough reasons to love avocados, they especially shine as a "foods to burn belly fat". Avos are also anti-bacterial and anti-fungal, which means eating them makes it easier to flush out the toxins that usually get stored in adipose tissue. They contain the amino acid lecithin, which supports healthy liver functioning – a key component for burning belly fat.
Fat is very calorie dense, so it is important to watch portion sizes when eating it – even healthy fat. A serving of almonds is just 1/4 cup, and one medium-sized avocado (split into two or three servings) is plenty of fat for your whole day.
2. Fabulous Fiber
Fiber is crucial for any type of weight loss program, especially when trying to burn belly fat. Fiber helps keep the colon functioning optimally, so we can fully absorb the nutrients from the food we eat. It also helps us feel full for longer, staving off cravings and snacking.
High fiber foods include avocados, flax and chia seeds, nearly all fruits and vegetables, and sprouted gluten-free whole grains like quinoa, buckwheat, and amaranth.
3. Powerful Protein
Eating foods that are high in protein boosts the metabolism. And high-protein foods are digested and absorbed slowly, helping to maintain even blood sugar levels. Protein contributes to lean muscle development, and is not converted to fat as quickly as carbohydrates.
Protein is especially important for breakfast, as it helps set the stage for keeping balanced blood sugar levels all day. If you are trying foods to burn belly fat, never skip breakfast or just have a high-carb cereal with no protein or fat. Rather, eat a filling meal that includes protein, fiber, and healthy fat.
Raw vegans can get complete protein from hemp seeds, chia seeds, and sprouted quinoa, or a raw vegan protein powder that has combined plant foods to provide all 20 amino acids. Soaked almonds are also a good source of protein.
4. Royal Reds
Red fruits provide a lot of nutrition with very few calories. The phytonutrients they contain that are specific to red foods alter the constitution and circulation of blood lipids (fat in the bloodstream). This interferes with the lipids' ability to deposit in the belly.
Red foods are also usually high in fiber, vitamins, and minerals. Enjoy watermelon, tomatoes, dark red cherries, and berries to satisfy your sweet tooth while helping your body burn belly fat.
5. Gorgeous Greens
Is there anything greens can't do? Truly, we call leafy green veggies "superfoods" for good reason. Green vegetables like kale, spinach, arugula, cilantro, chard, and broccoli are high in fiber, vitamins, minerals, and special compounds that boost the metabolism and support digestion.
Some greens, like celery and parsley, are actually negative calorie foods. This means more calories are burned digesting these foods than they provide, though you still get the vitamins and fiber. Enjoy green veggies in abundance with every meal.
Burning belly fat may require a radical shift in lifestyle habits. Frequent exercise, adequate sleep and appropriate amounts of the right foods are necessary. You cannot starve yourself and lose fat sustainably, but making careful eating choices is very important. Focus on including high fiber, high protein foods, plenty of greens and some plant-based fat, and you will be well on your way to a healthy middle.
The founder of My Healthy Living Coach contributes this post. Having had health challenges along the way, Ron was keen to share the research and learning he gathered. Through MHLC, this continued into a current presentation of healthy lifestyle choices and how to implement them. Check out his website at www.myhealthylivingcoach.com.
7 Healthy Ingredients Your Diet Needs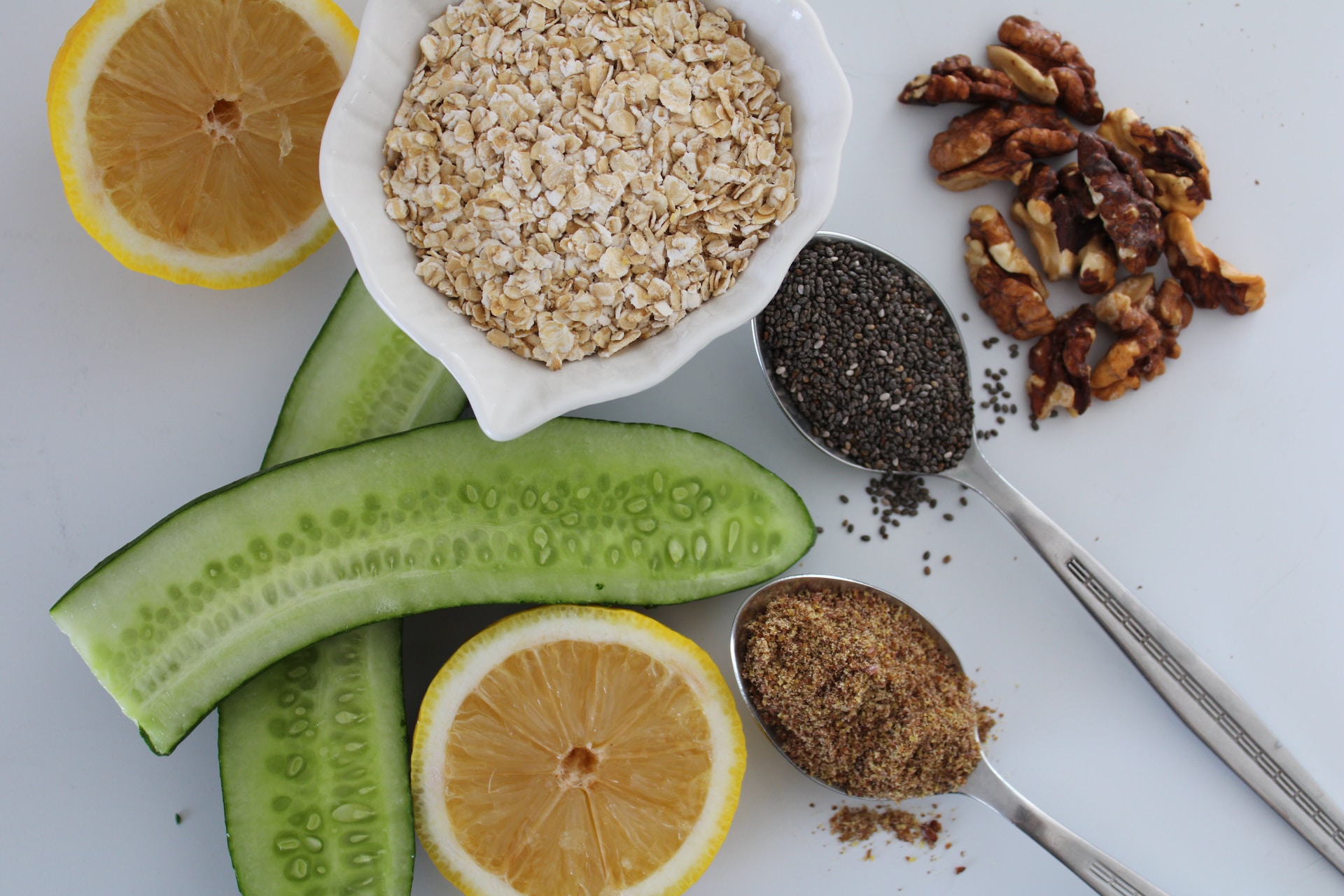 For a perfectly fit body, a perfect diet chart is needed. And for making a perfect diet chart, the necessity of healthy ingredients and elements is very important. Proper healthy ingredients in diet make the diet chart beneficial for your body. Actually, keeping oneself fit, one cannot change the lifestyle. What they need in their diet is to use perfect food material.
Use of Coconut oil
Most nutritionist gives advice on using Coconut oil. Cooking with coconut oil is good for the diet. It can give one relief from stress. Not only that, but it fixes the cholesterol level up also. It increases the immunity power in the body. One can use coconut oil for cooking or drink two or three spoons. Coconut oil contains a variety of antifungal acids, and thus, it helps to keep up the energy level throughout the day.
Use of pine apple with meat
When meat or pork is used in the lunch or dinner menu, the presence of Pine apple can make it more digestive. Pipe apple has an enzyme which is bromelain which helps the protein to break down quickly. Then the meat of pork becomes much more digestible. Therefore pineapple slices with chicken or mutton can be good for the diet.
Add Spices with fatty foods.
If someone cannot avoid fatty foods, the use of spices like garlic, black pepper, paprika, rosemary, etc. can help a lot. In that case, the fatty foods will not be out of your favorite options of dishes. These spices will decrease the level of triglyceride in the body.
Drinking aloe vera
Drinking Aloe Vera, which is pure is very good for the health. If this element is in your diet chart, it is very good for keeping fit. Well, it increases digestive power and can repair the problematic digestive system. Aloe Vera thus helps you to keep fit.
Vinegar with some desserts
Desserts are very important options after having your main food. Sometimes these desserts contain some fatty elements. It can make you feel hesitation before taking those. But no need to worry if some vinegar is used on that occasion. Vinegar helps to keep the blood sugar level good. Taking some amount of vinegar in the morning also helps to improve the digestion power of a person.
Cinnamon in coffee
As far as the drinks are concerned, coffee can be a good option in the morning or evening. Some amount of Cinnamon with coffee makes it perfect for you. This spice helps to control the amount of insulin in the body. It decreases the blood sugar level as well. It also helps to keep control of cholesterol levels.
Use of good bacteria
The word Bacteria gives us the fear of bad health. But there are some good bacteria that can be used for a healthy body. Some of the good bacteria can improve the digestive system of humans.
For a perfect diet, these elements can help a lot. It is not possible always to leave a lot of food of your choice. It is better to take these things to keep aside the bad effects of those foods.
About the author: Diana Maria is a blogger by profession. She loves writing about technology, health, and parenting. Besides this, she is fond of games and gadgets. She also likes reading various articles on bornrich.com & cellphonebeat.com
How to Make Diet Foods Taste…Bad for You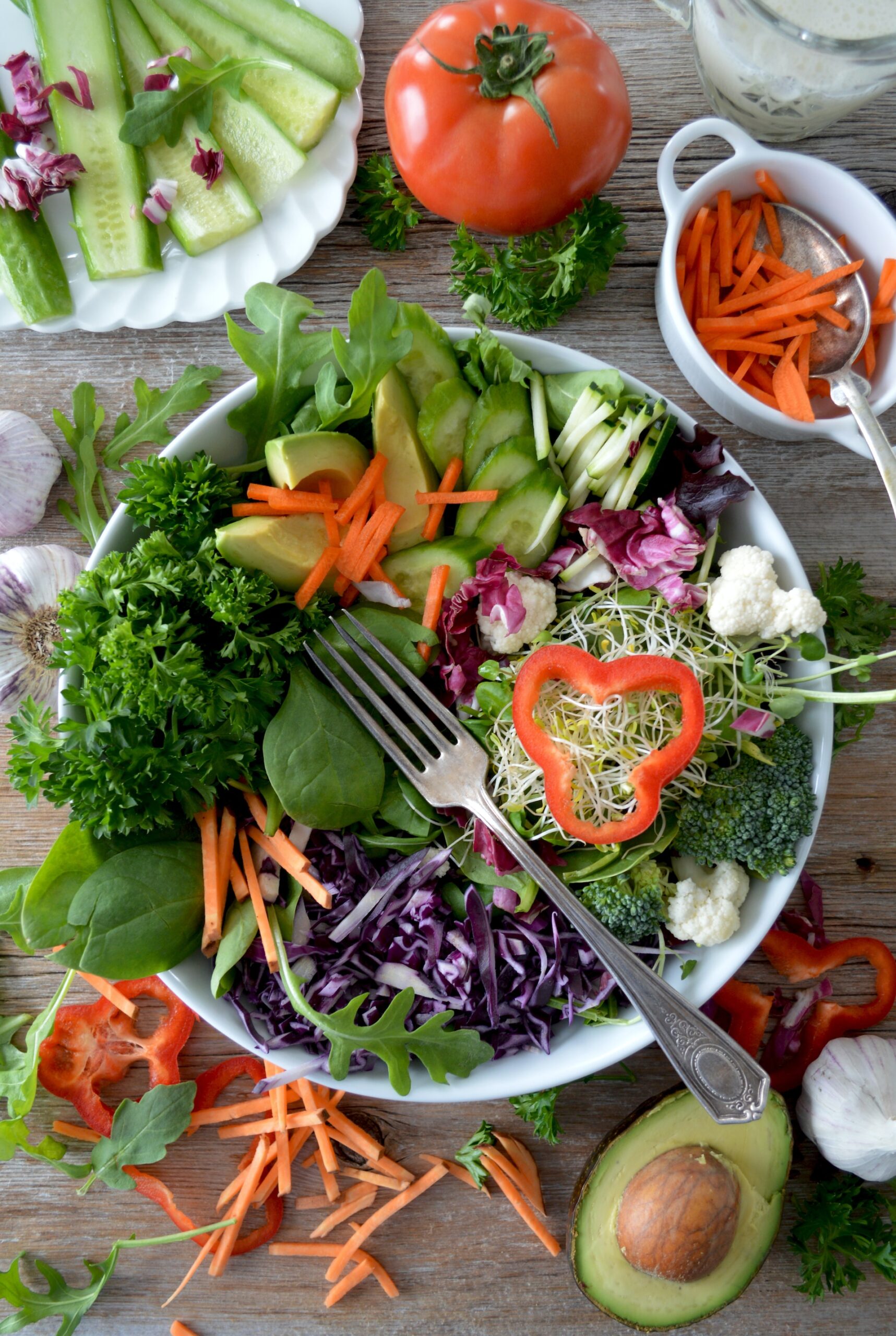 How to Make Diet Foods Taste
There's just something about diving into a late-night snack filled with "bad for you" ingredients. Whether it's nacho chips decked out in cheese, meat, and sour cream or six-alarm chili with all the trimmings, food that's bad for you tastes so much better most of the time.
But what if you could make your diet foods – you know, foods that are actually good for you – taste as mouth-watering delicious as the foods that aren't? Sounds impossible, right? Not so fast.
Research indicates that you can do just that. Here are a few simple ways you can take to make your diet foods taste like your favorite heart attack on a stick.
Use Stainless Steel Cutlery.
A recent Men's Health News article cites an Oxford University Study which indicated that using stainless steel instead of plastic cutlery gives the impression that your food is more flavorful. Hmm, really?
Eat with stainless steel cutlery to make your diet foods taste better.
According to the study, when participants were given identical samples of yogurt, those eating with stainless steel spoons rated the yogurt at 5.5 while those eating with plastic spoons gave a rating of 4.6. The theory is that people associate stainless steel with higher quality restaurants, while plastic cutlery is commonly associated with fast food.
Create a Food Ritual.
A July 2013 paper entitled "Rituals Enhance Consumption" tested the theory that ritualistic behaviors actually enhance the consumption of food. Simple acts, such as snapping photographs of your meal prior to eating, can help you enjoy your meals better and feel more satisfied by the foods you eat.
Taking a picture of your cottage cheese can make it taste more yummy. Okay, if you say so.
Of course, it doesn't have to relate only to snapping photos. It can be small rituals such as saying grace, singing happy birthday, setting the table, or even cutting the food on your plate into tiny, bite-sized pieces. The theory is that the rituals involved focus your mind on what you're doing, allowing you to have greater enjoyment, or involvement, in the moment. So, the next time you're eating a healthy meal, pull out your camera phone and snap away.
Use Herbs and Other Ingredients for More Flavor.
It is unnecessary to eliminate all hope of flavor to eat healthily. Flavorless food is less satisfying, which often leads to over-indulging. Simple solutions involve using more herbs and spices in the preparation of health foods, according to this U.S. News Health article.
Things like sun-dried tomatoes, herbs, and even low-fat cheese added to dough prior to baking can leave you feeling more satisfied with the flavor of your pizza crusts, rolls, and breads. Adding sharp grated cheeses and dried fruits to food adds a nice burst of flavor, as does marinating foods in low-sodium marinades – particularly those that are tangy, sweet, or savory.
Have Someone Else Prepare Your Food.
Here's the theory: You're more likely to find the food satisfying and full of flavor if someone else prepares it for you. When you prepare a meal yourself, you anticipate the flavor while making the food. When someone else prepares the food for you, that mental anticipation isn't quite the same.
Researchers at Carnegie Mellon University believe this is due to extended exposure to the food being prepared. Experiencing the making of the meal, in this case a sandwich, makes the sandwich less desirable. It's sort of like the law of diminishing returns in action. The first bite of a desirable dish is the most desirable (and most satisfying).
These great tips will help you add the flavor diet foods often lack so you can hopefully enjoy them just as much (or close to it, anyway) as you enjoy foods that are notoriously bad for you. Put them to work today and see what a difference they make for your diet efforts.
Have you tried any of these tips or other tips to make your "diet food" taste better? Did they work?
Freelance writer Elizabeth Magill is an author who writes articles, blog posts, news stories, guides, and ebooks on a variety of topics, including health, medical, and many business topics including Reputation.com reviews.
Why Fruits and Vegetables Will Never Make You Fat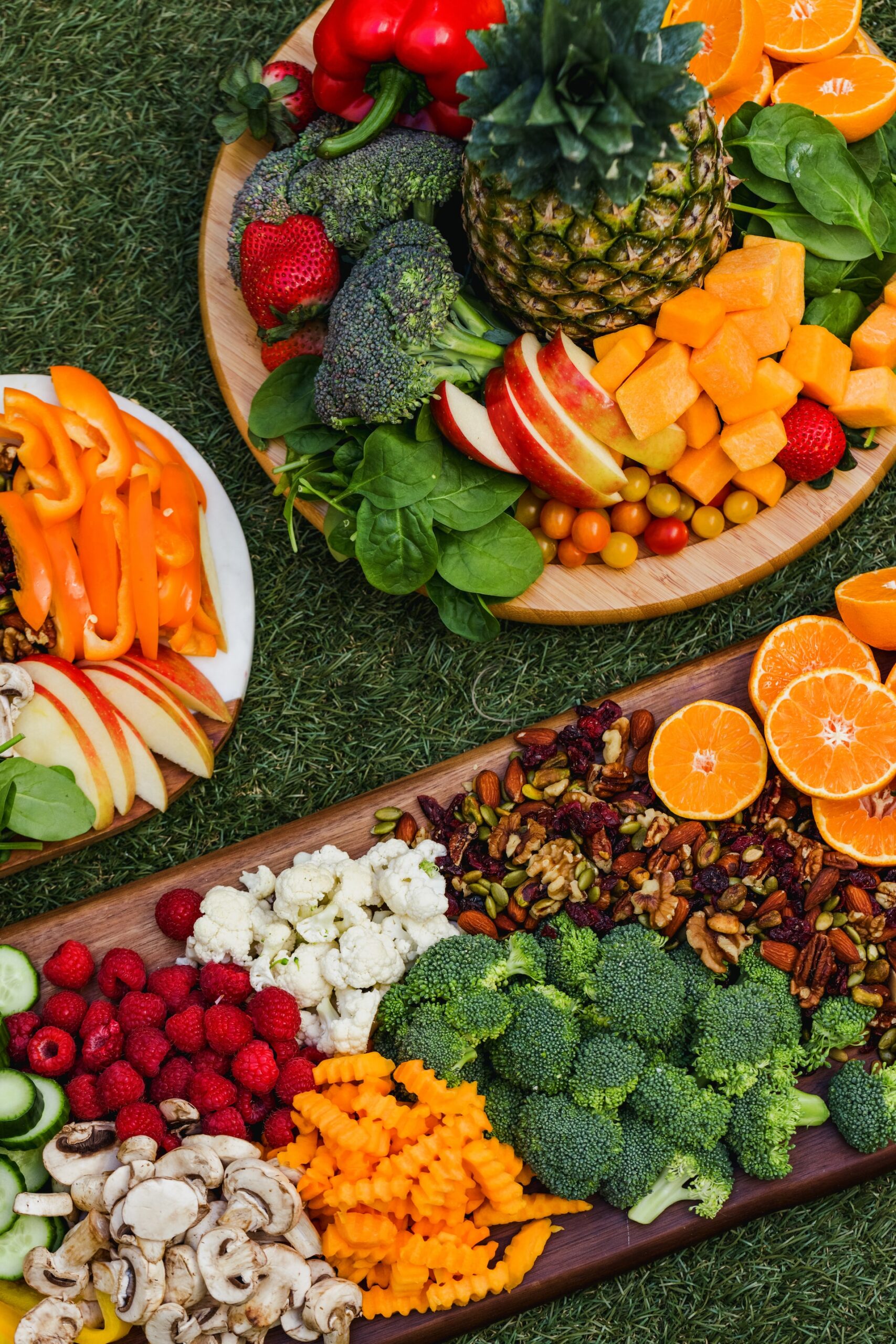 Despite what you have heard from low-carb diet fanatics, eating fruits and vegetables will NEVER make you fat!
Fad low carbohydrate diets like the Atkins Diet and the South Beach Diet may tell you that you should avoid all carbs like the plague, but the science and common sense just don't agree. When it comes to eating fruits and vegetables, More Is Better, according to the USDA, and thousands of studies on the research between chronic diseases and fruit and veggie intake.
The more fruits and vegetables you eat, the lower your risk of cancer, heart disease, stroke, diabetes, and almost every chronic disease we know!
Yet some diet promoters will go so far as to say fruits and veggies will make you gain weight! Is it true?
Well, let's talk about common sense here. If you were to write down the 10 most overweight people you know and analyzed their diets to see what could possibly have made them so overweight, here's what their diet would look like:
The Typical Overweight Diet
Soda, milkshakes, energy drinks, mocha lattes and other sugary drinks
Excessive amounts of fried foods – french fries, fried chicken, etc.
Lots of dairy consumption including milk, ice cream, cheesecakes and other desserts
Lots of greasy foods like pizza prepared by someone else
Lots of meat consumption, probably in every meal
Lots of white foods – white flour, white sugar, white pasta, white salt, etc.
Lots of packaged and processed and canned foods
Lots of chips, cookies, crackers, and candies
Very few, if any, raw foods – including fruits, vegetables, and berries
Very few, if any, whole grains or legumes (beans)
When you analyze the diets of the average American (and, by the way, the average American is overweight or obese), you realize that this is what most people eat most of the time. And especially overweight people – they're eating all this processed, packaged food made in a factory somewhere that is loaded with excess empty calories, food additives, chemicals, dyes, preservatives, hormone disruptors and other toxins.
And that's what they eat day in and day out! In fact, the average American only eats fewer than 20 kinds of fruits and vegetables in any one YEAR – yet many of us will eat 20 different kinds of sugary sodas, 20 different kinds of cookies, 20 different kinds of cakes, 20 different kinds of ice creams, etc. in any one year!
So is the problem with obesity in America that people are eating too much fruits and vegetables? Of course not!
So pay no attention to those who will try to confuse you in order to sell you weight loss products, pills, and quick fix fad diets.
If you want to lose weight, it's really simple (not easy, but simple). Just reverse the standard American diet we outlined above. Eat very few of those processed foods at the top of the list and eat lots of fresh whole foods – fruits, vegetables, and berries.
Could it really be that simple? Why not try it for yourself!