Saturday Markets – What You Need to Know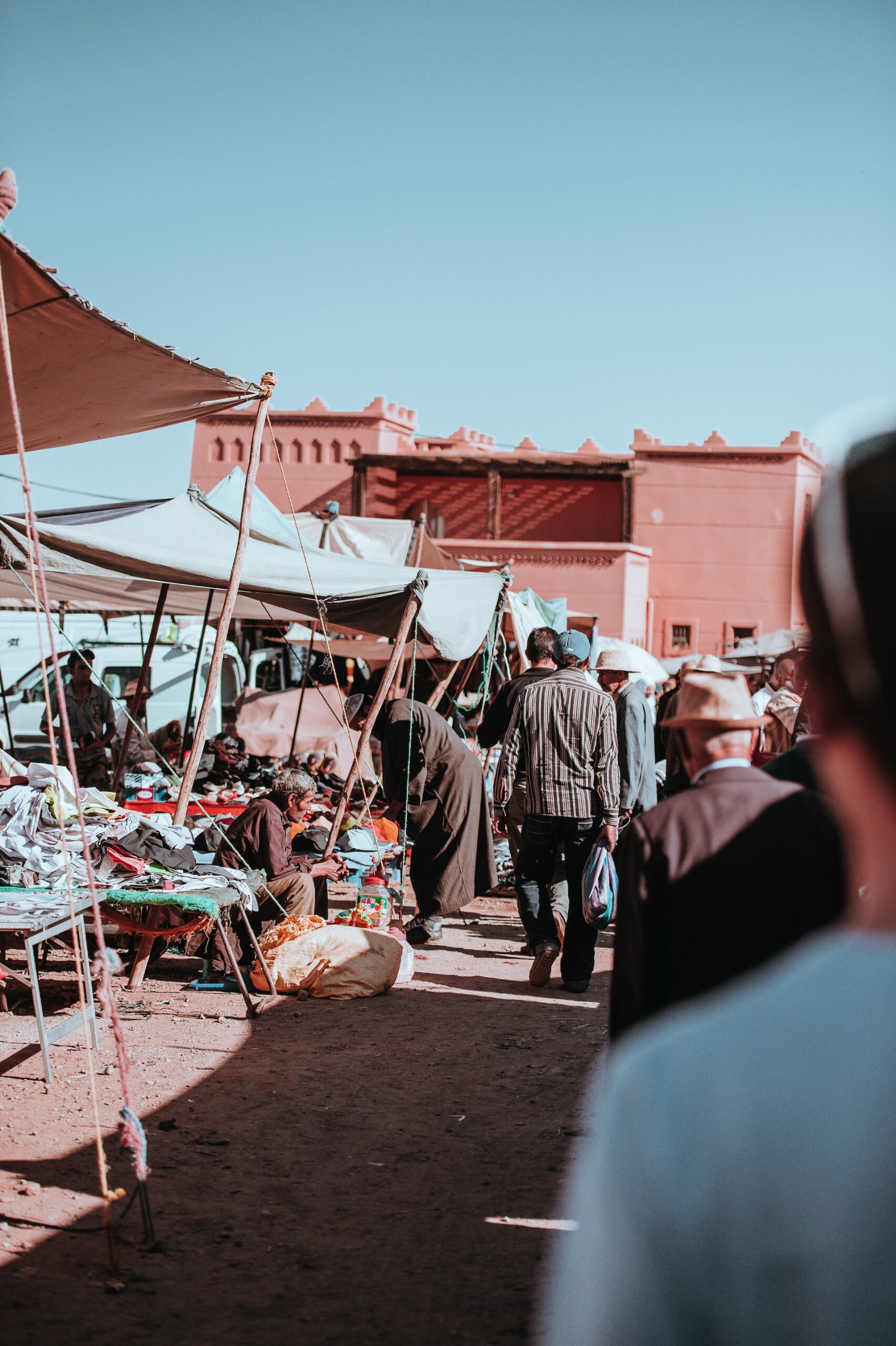 I live in head-Bangalore, or as we'd like to call it. When I was younger, my parents weren't so well off, and that meant we lived in an impoverished neighborhood where we lived with farmer folk who clearly had more money than we did.
Those were simpler times, and there was no shame in living in a rented apartment where livestock was reared in the vicinity. My Dad made me wash a few cows during the summer holidays so that I would learn a valuable lesson: the dignity of labor that my country continues to have no understanding of!
We just didn't feel bad about it, and even though wealthier friends did rib me about living with cows and chickens, all I cared about was the sunshine, holidays, and getting lots of time to play cricket.
Occasionally, we'd also be invited to enjoy a glass of fresh milk, probably a few hours after it was milked. Yet now, much like our American counterparts, my parents get packaged milk at their doorstep. Anything else just won't do…
How times have changed, indeed!
In stark contrast to the fresh milk that I enjoyed as a kid, the recent horse meat scandal in an English supermarket only drives home the point that we are missing the point when it comes to clean and healthy food! A practice that our grandfathers were very well aware of…
Farming, Supermarkets, and the Commercialization of Produce
In a sense, and a quote by Arnie recently, everything that seemed old has become new. While that's true with exercise and fitness, with certain old-school practices being in the limelight again, nutrition's not very different.
We are indeed a society that thrives on consumerism regardless of whichever product it is, and less isn't certainly more with the way things are going.
But is all this commercialization of food good for us? What about taking the 'organic' route? Shouldn't that count for something too?
And it has, which is why farmers' markets (also known as Saturday markets) are probably one of the best places to start.
Why Saturday Markets Might be an Excellent Solution
Put simply, a farmers' market is where farmers usually send their produce directly to consumers, and these activities are conducted over the weekend – Saturday, to be precise.
While the supermarket exemplifies the industrial approach (read as processed) taken to food production, Saturday markets take one back to the good old days when every food was fresh, healthy, and, you guessed it – cheaper.
In fact, with the awareness of the need for fresh produce, consumers are now preferring the old-school approach, which is why you should try this as well if you haven't already.
It's beneficial not only to farmers, who make more money, but it costs less for consumers.
Suppose you aren't ready for this change in approach. In that case, this statistic released by the Farmers' Markets of America has revealed that the costs involved in purchasing produce from Saturday markets are 91% of the time lesser than those available at supermarkets.
And you guessed it – no middlemen means lower cost and no need for refrigeration or processing.
Need I say more?
In Closing
So, are there any other benefits you have observed about visiting these Saturday markets? Please feel free to share in the comments section below.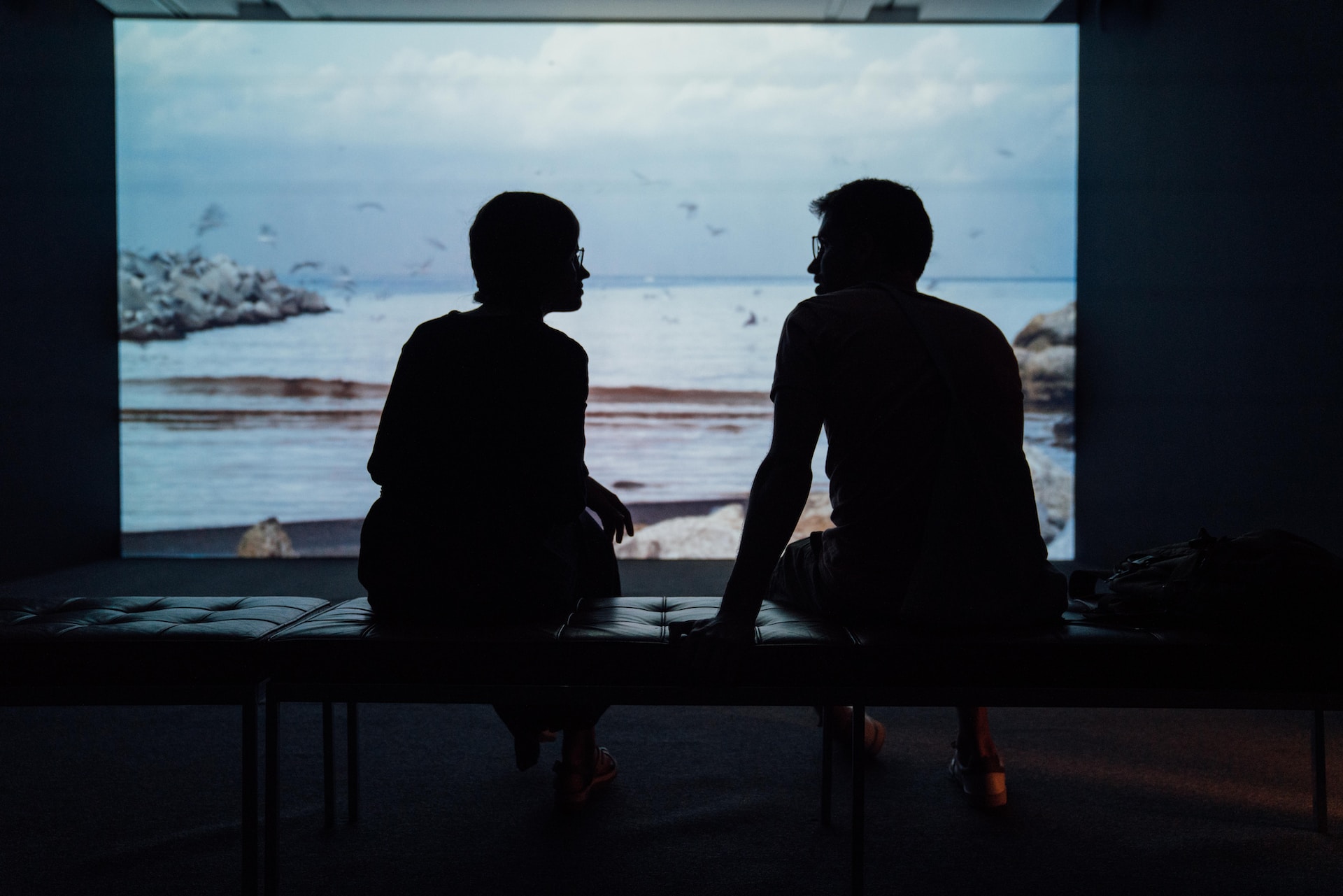 This is a follow-up to the recent Dealing With Difficult Relatives post. That original post sets the context for this article, so if you haven't read the original article, you should definitely do that first. Otherwise, you won't likely understand the context of this post. If you expect this will be an article about how to out-debate your co-workers, you're coming at it from the wrong context. Read the original post first.
How do you handle the situation where the other person continually sucks you into an argument that you never seem to be able to win?
In a typical argument, each person tries to prove themselves right and the other person wrong. Of course, we all know what happens in the end — each person only ends up more entrenched in their views, regardless of who seems to deliver the most dominant argument.
An argument cannot be won with resistance. You will only strengthen the other person's resolve. At best, you will leave in a state of stubbornness, but little communication will have occurred.
The way to "win" an argument is to aim for a goal other than being right. The other person will be prepared to defend against someone trying to prove themselves right. Trying to prove yourself right and the other person wrong is like making a frontal assault on an entrenched enemy position. You'll need overwhelming force to win, and your victory will come at a great cost if you can even pull it off. Plus, you'll leave your relationship wounded in the end.
So instead of trying to be right, I've found that the best way to win an argument is to go for an entirely different goal. This has worked for me every time I've applied it and used it dozens of times.
What is your goal if you aren't trying to win the argument? I suggest you aim to raise the other person's awareness while maintaining your own sense of inner peace. By this, I mean that you focus on helping the other person become more aware of the full extent of their behavior and how it affects you and others, but without taking ownership of anything the other person says.
How to Win an Argument
This means you keep your focus on the other person and their behavior. Whenever s/he tries to pigeonhole you into a negative role, you simply side-step their comments and then redirect their own energy back upon them. In a way, it's like verbal martial arts. Never defend against any of their comments. Simply redirect the comments back to the person.
In other words, you don't attack — ever. You merely deflect the other person's attacks back to them, over and over. You become like a mirror. So the more the other person tries to attack you, the more they weaken themselves. People can't punch themselves in the face for too long.
If someone were to try to attack me in an argument, I would just say things like, "You seem to be fairly upset about this. Why do you think that is?" or "So you're saying you'd like to feel free to disregard my requests if you don't agree with them. Is that correct?" or "Is this how you'd like to continue to feel about this situation?" or "Do you feel your behavior towards me is honorable and respectful?"
Stay focused on the other person and their feelings, not your own. But don't take ownership of anything they say. Simply allow it to pass through you like a knife through water and come out the other side. And metaphorically speaking, keep asking the person about the knife they're holding and how they feel about it.
How to Win an Argument
Usually, the other person will start by answering all my questions with the words, "Because of you…" My goal is to help guide the other person to focus on their own feelings, and I know I'm making progress when their answers begin taking the form of "Because I…" I help them to take ownership of their feelings.
Remember that if someone offers you a gift and you decline to accept it, the other person still owns that gift. The same is true of insults and verbal attacks. In order for there to be any sting to the attack, you must accept it. Simply decline the "gift," and the other person won't be able to land a single blow no matter how hard they try. Be like air or water — if they try to attack you, they merely wear themselves out.
This takes practice, but it works extremely well. The key is putting yourself into a state of compassion and empathy and reminding yourself that the negativity isn't about you — it's an internal issue the other person is dealing with. So whatever the other person says, you simply reflect it back to them. This will have the effect of raising the other person's awareness. Many times people can't handle that, so they'll either blow up emotionally or give up. Either way, it helps put an end to the previous destructive relationship and paves the way for something better to emerge.
How to Win an Argument
A technique I use to keep myself focused on raising the other person's awareness is that form a mental image of that person's "higher self." I imagine the best possible form of that person — their soul, if you will — standing in the room with us like an apparition. Then I put myself in a state where I feel like I'm channeling the thoughts of that higher self, and I allow the higher self to speak through me and ask all the questions. This is amazingly effective — in fact, it works so well that I wonder if I am indeed channeling some kind of higher self. I've learned to simply trust the words that pop into my mind and speak them, even if they don't seem like the right thing to say from a logical standpoint. Invariably, the questions and observations help guide the other person to be more in tune with their highest and best self. They begin seeing their behavior and the relationship in a new light, which often leads to emotional breakdowns. Tears are common.
Types of Conversation
There are two ways this type of conversation ends — 1) the other person can't handle facing the situation and runs away, or 2) the other person has some kind of emotional catharsis that makes it possible to heal the relationship. Most of the time, the outcome is #2 if the relationship bond is fairly strong and #1 if the relationship bond is weak. Typically, this takes 2-3 hours of conversation to reach the point of #2. If you hit #1, that's OK too. Just keep using the same strategy on each encounter, and you'll eventually hit #2 — either that or you'll permanently scare the person away from trying to argue with you.
Now, if you don't have this time, you may want to use a short-cut approach to delay the confrontation, or the relationship simply may be so loose that it's not worth raising the other person's awareness. In that case, you can simply deflect the arguments with humor or ignore them altogether.
It does take practice and patience to use this approach, and it hinges upon your ability to keep yourself in a high state of awareness, focusing on unconditional love and compassion for the other person. I don't think of it as having thick skin but rather as having reflective skin or even no skin. You have to put yourself in a state where you are unattackable. This will frustrate the other person to no end, but that's the point — to let the other person burn off all their negative energy by swinging at the air. And as they grow tired, their own shields will begin to collapse. But instead of attacking at that point, you empathize and connect with them and strive to reconnect them with their truest and best self.
How to Win an Argument
For me, this has become an ingrained way of communicating. Whenever I get attacked by someone wanting to provoke an argument, I simply see it as a cry for help. The other person is disconnected from their true self, and my role (time permitting) is to help reconnect them. I can't do that if I step into the ring with them. But I can let them swing at air and exhaust themselves until they're ready to face the parts of themselves that are causing them this pain, and then they can begin to reconnect and heal.
Suppose you try this approach and can't seem to keep yourself in a higher awareness without being dragged into negativity by the other person. In that case, you've got a different situation that cannot be solved at the same level of thinking in which this post is written. I'll write another post on how to handle that situation soon.
This article is copyright © by Steve Pavlina and is reprinted with permission. See Steve Pavlina's Personal Development for Smart People for more personal development articles.
Ecuador Vacations – A little 'salsa' for the senses…
As soon as someone uses the word salsa, the first thing that comes to mind is the 'dance' – which is often considered a civilized mating ritual. Yet there's more than meets the eye, and if you are acquainted with Latin America, you'll understand that, perhaps, dining and dancing have gone hand in hand, which is why the term 'salsa' is used to mean both.
Yes, 'salsa' has found its place in cuisine as a sauce that has a bazillion variants throughout Latin America.
And suppose you're planning a trip to South America. In that case, it's just one of those reasons (we're talking about 'salsa' here) why you shouldn't miss this opportunity of a lifetime to experience the continent at its very best!
To say the least, you can expect a stress-free and fun-filled holiday… and who wouldn't want one?
Reasons why South America has become a popular holiday destination
If you're one of those tourists who doesn't like to stick to one place but backpack from city to city and country to country, Europe is not the only place where you can do this.
If that's not enough, it's one of the cheapest options if you're tight on the budget because exchange values come into play. Tourists from North America & Europe will be very pleased with what they can get away with when it comes to expenditure on holiday in South America. To put it bluntly, it would be a fraction of the cost except for some cities in Brazil… and even then, you'd still get value for money!
Another aspect of taking a vacation in South America is that it's a fun-loving culture, and these people party as much as possible – so if you're no different, you'll feel right at home. In a nightclub until dawn, that is…
And what's more, there's something in it for everyone…
Last but not least, safety was a priority that was not a part of the 'old' South America, and all that has changed, thanks to a leaning towards democracy, and you shouldn't be worried about it if you've been considering a vacation in South America!
Yet among all these viable destinations, a popular choice in the recent past has been Ecuador vacations which have gotten rave reviews from people everywhere despite the fact that it is the second-smallest country in South America.
Ecuador Vacations – So what can you do?
Apart from exporting oil, tourism is the second largest industry in Ecuador. It has a lot for people, whether they want a quiet holiday or a fun-filled one when it comes to the Ecuador vacations on offer. A bit of both can do wonders for those who have had enough of a stress-filled day at work for some time now.
While it has all the other things mentioned earlier, Ecuador is known for its natural beauty, and here are some spots that you must visit:
1) Colonial cities such as Quito and Cuenca
2) Otavalo and the Cotopaxi Volcano in the Andes Mountains and the Highlands
3) The tropical rainforest in Eastern Ecuador
4) Tropical Beaches such as Atacames, Manta and Salinas
5) The Galapagos Islands
In Closing
And yes, you will get more than your fair share of Ecuador food loaded with spicy salsa and more…
Supersize Me Movie: The Plot Thickens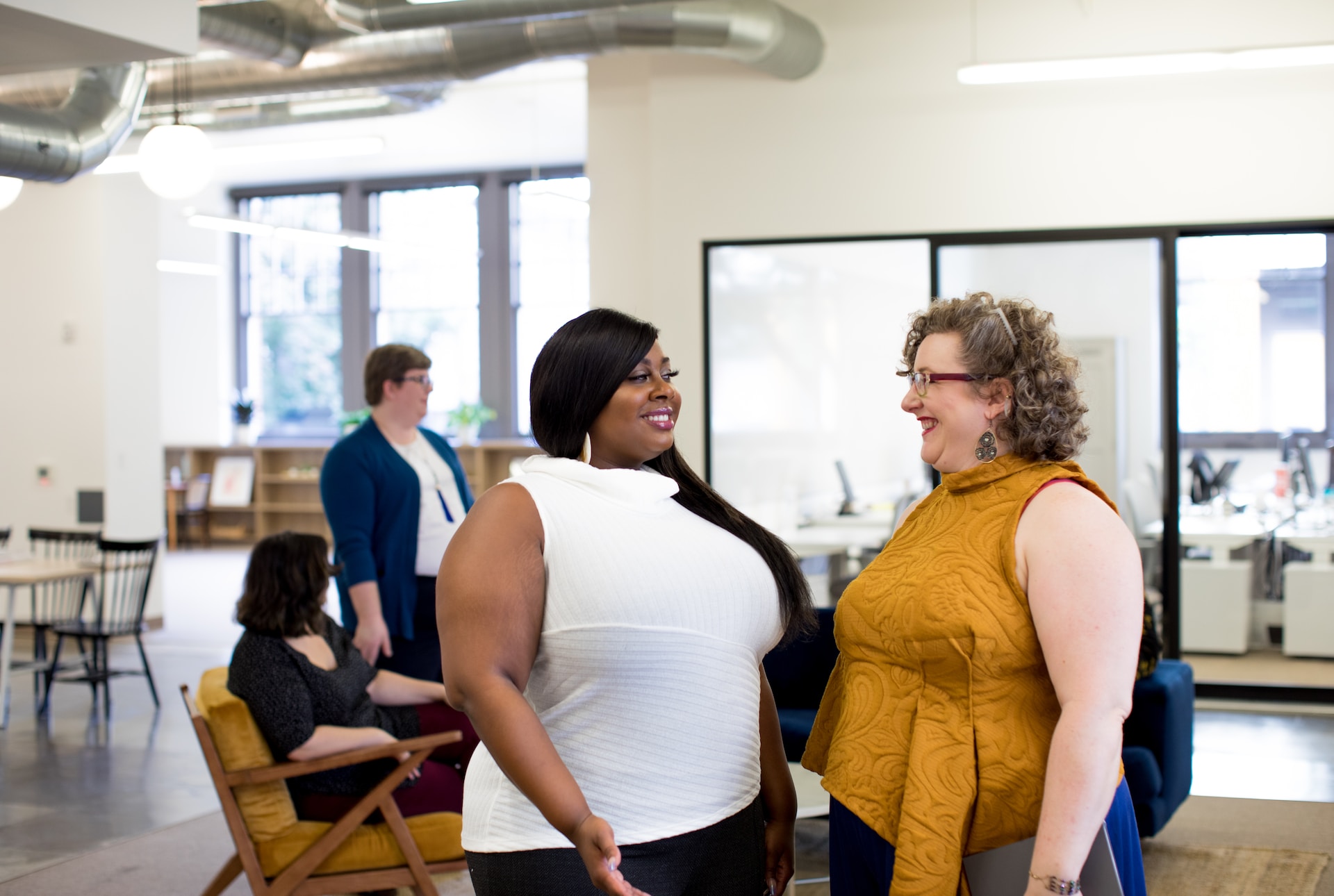 Introduction
In his review of 'Supersize Me', an American documentary film released in 2004, Roger Ebert ended it by saying, "Of course I agree with McDonald's that a visit to Mickey D's can be part of a responsible nutritional approach. That's why I've dined there twice in the last 17 months."
That pretty much sums it up for me even though I did have my doubts about the filmmaker, and his 'mood swings' and that annoying vegan chef girlfriend of his who relentlessly insists that he switches over to a vegetarian diet while comparing ham to heroin.
If that's not enough, the soundtrack (if one can call it that) was just terrible. Real bad. But you have to let that slide as it is a documentary movie with a theme of obesity that, according to the Surgeon General, is at an epidemic level in the country.
Supersize Me – The Plot (thickens!!)
Very simply, it's about this independent filmmaker (Morgan Spurlock) who decides to go on a Mickey Dees binge for 30 days to see what might become of him physically and otherwise in the process of eating all three meals from Mcdonald's daily while ordering them from different outlets across the country.
And yes, like any smart cat, he did take the right precautions before and after the meal by consulting five health professionals (a gastroenterologist, a general practitioner, a nutritionist, a cardiologist and a personal trainer) to monitor his 'progress' every ten days or so. From initial tests, all of them gave him a clean bill of health with his fitness levels better than most people in his age group. This aspect was well documented, with the doctors giving him recommendations and advice based on the reports at every stage.
Not only does Morgan focus on how his body changes to eating Mcdonald's food, but he also touches on various aspects of health and fitness in schools and how they are below the standards prescribed by most health experts.
He also touches upon the subject of how businesses will continue to market their products even though they are unhealthy, and well, the reason for that being that they're in this to make a handsome profit year after year. And this is not just Mcdonald's we're talking about here.
An interesting question that he posed to viewers was if they knew what the meaning of 'calorie' was, and most didn't have the answer. And strangely, that was surprising, as the United States is a country where every individual is obsessed with his or her health.
Between day one and twenty-one, Morgan goes through depression, lethargy, and headaches which seemingly can be cured by eating McDonald's food leaving him to conclude that its fast food gets people 'hooked.' By Day 21, he begins to have palpitations, and despite the recommendation of his doctors, he continues the experiment until Day 30.
In Closing
It takes Morgan 14 months to lose the 25.5 pounds he gained during this thirty-day period, with the help of his girlfriend's detox diet consisting of vegetarian food. Although some people suggest that Morgan was biased due to the fact that the amount of food he ate was normally how much people eat in eight years, it still does not take away the fact that Mcdonald's discontinued its 'Supersize' option six weeks after the movie was released while also emphasizing healthier options on their menu going forward.
One also can't help but wonder what the lawyers involved in the Pelham Vs. were. McDonald's Corp case thought about this?