Total Mind and Body Fitness Blog Carnival 110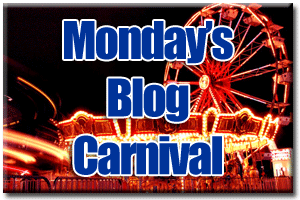 Monday is Blog Carnivals Day. A Blog Carnival 110 is a collection of articles or blog posts relating to a similar subject gathered together for viewing pleasure. You can quickly and conveniently see a list of Article Titles and click on the ones that interest you to read the full post. Blog Carnival 110 is a great way to see a wide variety of ideas and opinions on a similar subject. Click here to see a list of all previous posts in the Blog Carnivals category.
Want to see your article or blog post featured on FitBuff.com? You can submit your views. Here is this week's Total Mind and Body Fitness Blog Carnival 110.
Brain Power
Brooklyn White presents Know Thyself: 100 Fun and Informative Personality Quizzes posted at Becoming A Radiologist.
Alvaro Fernandez presents Daniel Goleman: Yes, You Can Build Willpower (meditate on neuroplasticity!) posted at SharpBrains: Your Window into the Brain Fitness Revolution, saying, ""brain science now tells us the brain makes about 10,000 new cells every day, and that they migrate to where they are needed. Once there, each cell makes around 10,000 connections to other brain cells over the successive four months.""
GP presents You Gotta Get Out of Your Kitchen « Musings from Montana posted at Manely Montana, saying, "Sometimes you just gotta "get out of your kitchen"
Exercise
Daniel James presents Exercise Sucks For Weight Loss: Heresy or Fact? posted at Weight Loss Dude.
Zero Kazama presents Physical Training/Diet- | Z.K.'s blog posted at Z.K.'s blog, saying, "This is the basic exercise and diet page on my blog that covers mental and physical development along with behind the scenes from various projects in film/tv I'm in."
Alan Overton presents Lifetime Fitness In Just 3 Stages | Lifetime Fitness 4 Men posted at Lifetime Fitness 4 Men, saying, "Are you like I was, fed up with feeling tired, unfit and being on constant weight loss diets to combat ever-increasing belly fat?"
Steve Faber presents Core Workouts for Strength Where it Matters – Without Killing Yourself in the Process posted at Belly Fat Loser, saying, "For both looks and performance, the core is one of the most important areas of your body to work out."
Colin Timberlake presents Training Log: The Riddle of Steel – Day 14 posted at colintimberlake.com, saying, "A day of intense training inspired by MMA and wrestling star Bobby Lashley."
DeMarcus presents Jumpstart your Health & Fitness posted at Self Improvement Articles.
Family
Joshua presents Re-Using For The Family Budget posted at Family and Parenting, saying, "Recycling is not only good for the environment but also good for your family finances."
GP presents A Road Warrior's Guide to Taking it on the Road « Musings from Montana posted at Manely Montana, saying, "travel tips to take it on the road"
Susan Johnston/Julie Salickram/Allan-Michael Brown/Megan Johnson/Chris Gesualdi presents Boston's Best Outdoor Dining Options | The Blog @ Directory of Boston posted at The Blog @ Directory of Boston, saying, "Now that warm weather is returning to Boston, this is prime time for al fresco dining. Here's a list of 5 favorite Boston outdoor restaurants."
Allison Johanson presents Top 50 Pregnancy Blogs: Required Reading posted at Online Ultrasound School.
Kristen Garcia presents Sensual Honeymoon Tips for the Bride posted at Life Of Kristen, saying, "Ideas to make a honeymoon extra special for your husband."
Mick Hart presents How Alcoholic Parents Affect Their Children posted at Stop Drinking Advice, saying, "Discover just how easy it is to stop drinking alcohol through the support of people who have been there before and who understand the real hardships involved."
Cory presents Frisbee for Fun and Fitness posted at Eating Healthy, saying, "Frisbee can be both a lot of fun and a great source of exercise."
Grooming
Aparna presents Happy Feet during monsoon posted at Beauty and Personality Grooming, saying, "Follow these simple pointers during the rains to keep your feet looking great."
Money
Banker Saver presents How Safe Is Your Retirement Fund? posted at Banker Saver, saying, "Love your carnival! First time to join this."
jim presents What is the Average Credit Score? posted at Blueprint for Financial Prosperity.
Silicon Valley Blogger presents HSBC Direct Online Savings Account Review: With Free ATM Bank Card posted at The Digerati Life, saying, "Great online bank!"
The Smarter Wallet presents Investing In Gold: Trading Spot Gold vs Buy and Hold posted at The Smarter Wallet, saying, "thanks!"
nickel presents Insurance Needs for a Couple with No Kids posted at fivecentnickel.com.
Nutrition
Nancy Miller presents 50 Social Networks for Healthy and Happy Moms posted at Pharmacy Technician Certification.
Christina Crowe presents Secrets of Breast Cancer Revealed posted at Salad Sticks, saying, "Most women fear having breast cancer. It's easy to understand why. Breast cancer is a horrible infliction among women, especially since the specific causes of breast cancer are unknown."
WP presents Want to Live Longer? Put on (Muscle) Weight posted at MaxWater, saying, "A new Japanese study found that slightly chubby people live up to seven years longer than their skinny counterparts."
Martha Jackson presents Nutrition.edu: 25 Excellent Open Courseware Classes on Nutrition and Healthy Eating posted at Online Radiology Technician Schools.
ChristianPF presents Cook broccoli for virus-fighting power posted at Natural Health Ezine, saying, "Who knew that broccoli had so much virus-fighting power!"
izad presents Fruits and Vegetables Power posted at Health, saying, "Fruits and Vegetables Power"
Trevor Watkinson presents How To Eat McDonald's For 30 Days Without Getting Fat: Day 30 posted at SaveYourSweat.com Blog, saying, "I lost 16.0 lbs in 30 days while eating nothing but McDonald's food. Want to know how?"
Joel Gray presents Things You Need to Know About Acne Treatments posted at Health Tips 101.
Brian presents 11 Ways to Reduce Insulin Resistance posted at How To Live a Longer Life, saying, "The following list contains 11 ways to reduce insulin levels, increase insulin sensitivity, reduce insulin resistance, and decrease blood sugar levels without the use of medication."
Stress
jim Nadolny presents Travel @ cpapcritic.com posted at cpapcritic.com, saying, "Make sure you are traveling with your cpap"
Ram Raghavan presents How to relax at work posted at ramraghav.com, saying, "A few simple and practical tips to help relax at work"
Stephen Martile presents The No.1 Strategy to Make You Feel Better posted at FreedomEducation.ca by Stephen Martile, saying, "Hi Brandon,
This strategy works for me every time and it will work for you too – to make you feel better; and here's the best part. It's so simple. You can do it at home, work, with friends or family – with anyone. You could do it with a total stranger!"
Elisha Knackwood presents Top 10 Careers in Healthcare That Pay More Than You Think (With Less School Required) posted at Become An X-ray Technician.
Work
nissim ziv presents How to Negotiate a Job Offer: Salary Negotiations tips posted at Job Interview Guide, saying, "job interview has several aspects attached to it. One of the major aspects of a job interview is the job salary. With the changing times and attitudes, discussing job salaries are sometimes overlooked or even ignored. However, this is one of the biggest blunders that a person looking out for a job commits during the job interview."
Donald Latumahina presents Achieve Exponential Growth with The Power of Leverage posted at Life Optimizer.
Be sure to tune in every Monday for the next Total Mind and Body Fitness Blog Carnival, and if you want to submit your own article for inclusion, submit it before midnight (eastern time) on Sunday.
Getting the Whole Family Involved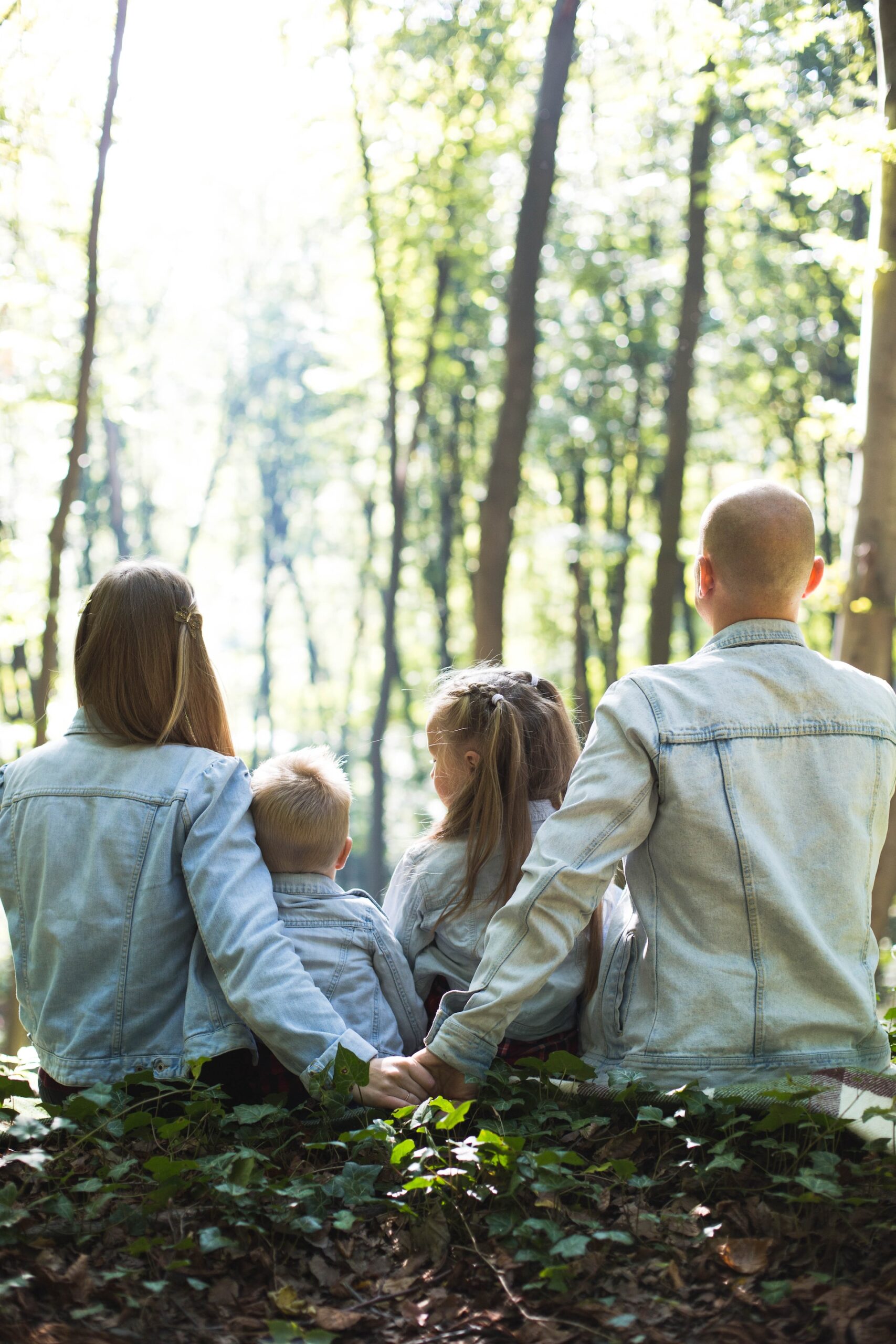 If you have a family, you may find it difficult to initiate new eating and exercise habits for yourself without changing their habits at the same time.
The least successful diets usually require people to eat in isolation from their families, cooking one meal for themselves and another for the other members.
Because low-fat foods control weight and contribute to good health, changing dietary habits is important for the entire family. Aim to change your family's preferences for high-sugar and high-fat foods and enlist their support for reaching your long-term goals.
But be prepared: You may encounter resistance when trying to work your new lifestyle into your family's routines. Here are some easy solutions to common excuses:
Excuse: Nutritional needs for children. Your own diet may create unforeseen nutritional problems for your children.
Solution: Because children are still growing, they should not have their calorie intakes restricted, but it is important to introduce them to healthy eating habits while improving your own. By adapting your meals, they get the necessary calcium and other nutrients for growth. Keep a supply of whole milk for the children and low-fat or skim milk for yourself. Add cheese for them to low-fat salads that you prepare for yourself. If you are serving baked potatoes, make fillings more calorie-rich for the children with creamy sauces while you fill your own with water-packed tuna or yogurt.
Excuse: Finicky eating. Your children and perhaps your partner resist or oppose changes to their favorite meals.
Solution: Adjusting your family's favorite recipes by reducing fat whenever possible is a way of subtly changing habits. Make hamburgers healthier by using extra-lean meat and serving them on whole-wheat buns. Gradually cut down the sugar in desserts you prepare and in other items you buy.
Excuse: Lazy family habits. The family may prefer watching television to sports and other physical activities.
Solution: Gradually wean everyone away from the television. Begin by playing board games, then move on to more active pursuits that are also fun, such as swimming or in-line skating.
Excuse: Your partner doesn't support your plan. If your partner is overweight, he or she may have a vested interest in keeping you plump. A partner may even sabotage your best efforts by bringing home treats or take-out food to relieve you of the burden of cooking.
Solution: Discuss your goals with your partner. Ensure he or she understands the importance of what you are trying to do and some of the principles of healthy eating and exercise you are attempting to introduce. Get your partner involved with meal preparation and exercise ideas. Perhaps he or she has a favorite sport you could share.
If your partner brings home treats, try to maintain your self-control. Explain that these make your task harder and, though the occasional treat is fine, if this happens on a regular basis, it will undermine your careful eating.
Healthy Eating For Kids
Essential For Your Children's Wellbeing
Teach your kids to eat healthfully, and they will learn healthy eating habits that will reward them with a lifetime of good health. All kids can be taught to be healthy eaters. The best time to start is when they are infants. But even older children, with the proper encouragement and motivation, can learn to eat healthfully and enjoy healthy food.
General Guidelines To Help Get Your Kids Eating Healthfully
Get the whole family involved.
Choose only fresh whole foods: fresh fruits and vegetables, a little whole grains, and healthy proteins.
Sit down with your child and list some healthy foods your child likes and can substitute for the foods you want to eliminate from his or her diet. Encourage your child to suggest healthy foods.
Make sure your child agrees to the healthy foods so that he or she will eat them instead of the unhealthy foods. Try to get some healthy foods everyone agrees upon, though they don't all have to be the same.
Make this a healthy eating adventure, exploring new and healthier foods instead of a dull, boring diet.
Use the "80-20 Rule." If you eat healthy food 80% of the time, you can have an occasional "forbidden" treat. However, after eating healthfully for 6 months to a year, depending on how quickly you transition to healthy eating, you'll probably forget about the "80-20 Rule" because you won't crave unhealthy foods anymore. If you do, your body isn't getting all the nutrients it needs.
Teach them how to read food labels.
Allow them to ask questions about healthy eating and food choices. Use The Reverse Diet book as a Role Model as an educational tool.
Here are some guidelines for the different age groups to help you get your kids to eat healthfully.
Infants
When your baby is ready to start eating solid foods, feed them only fresh whole foods: fresh fruits and vegetables, a little whole grains, and healthy protein, organic if possible. Use a baby food grinder to grind up the same fresh foods you eat. If your child eats only healthy foods, they will have their favorites that they will ask for and eat eagerly without coaxing or bribing.
Do not feed them candy, cookies, ice cream, chips, or sugary, refined, and processed foods. Keep the food additives out of their foods. Let your relatives, friends, and childcare providers know they are only to eat the healthy foods you allow and not give them any "forbidden" treats.
Toddlers and Pre-Schoolers
If your child has already tasted sugary, processed, and refined foods, make a game of using the "The Reverse Diet" book with him/her. Help your child choose healthy foods to substitute for unhealthy foods. Cut the fruits and vegetables into different shapes and make pictures with them. There are tons of wonderful ways to make fruits and vegetables appealing- have them help, too.
Use praise generously when they are eating healthy food choices. You may want even to have a reward system for eating healthy foods. Have a special non-food reward for them every time they eat healthy foods. If they stick with it for a whole day, a few days, or a week, have a special non-food treat as a reward, such as a sticker program. Make a weekly chart for their eating times and add different colored stickers for each level of healthiness. Bigger rewards for longer periods of time, like a trip to a favorite place, going to a movie, or something they value but don't get a chance to do often. Be creative.
School Age
When children get into school, they will be around kids eating unhealthy food and want to eat what the other kids eat. Start talking with them about health and healthy food and what unhealthy food does to your body on a simple level. Even young elementary-age kids can understand this when put in language appropriate to their age.
If they have a hard time thinking of healthy choices, start listing some of their favorite healthy foods they can choose from. Have them write down their choices and let them take ownership of them. Have them write in a personal food journal, too.
When your child goes to school, always pack a healthy lunch unless you have an outstandingly healthy school lunch program. Let them help choose the healthy foods you put in their lunch. If they have a hard time coming up with healthy choices, give them several choices to choose from. And give them a special healthy treat they like as a reward for eating the lunch you pack for them. Also, you may want to send a favorite healthy treat to school with them on special occasions when you know the kids will have refined, sugary treats. As kids age, using my "80-20 Rule" as motivation for eating healthfully is helpful.
Teens
Teenagers have a lot of peer pressure and need to do what the other kids do to fit in. With this age group, it is very important to teach them about nutrition and why it's important to eat healthfully.
Do not be afraid to teach your child what you have learned. Let them read "The Reverse Diet†and be prepared to answer questions or have them send a request to me. I would be more than happy to help in any way.
Make sure the whole family is working on eating healthfully at home and discuss how they can eat more healthfully when they are out with their friends. Talk with them about the consequences of not eating healthfully. Use non-food rewards as appropriate for making healthy food choices. They could be as simple as a dollar store inspirational statue. It just needs to be something for recognition of their conscious efforts for better health.
Family
Healthy eating should be a family affair. Kids eat what they are taught to eat. Teach them to eat healthy food and show them by example. Talk about healthy eating and healthy food at home, the importance of eating healthfully, and the consequences of eating unhealthy food – diabetes, heart disease, stroke, cancer, and disease in general.
Parents play a big role in shaping children's eating habits. When parents eat a variety of foods that are low in fat and sugar and high in fiber, children also learn to like these foods. It may take 10 or more tries before a child accepts a new food, so do not give up if your child does not like a new food right away.
Parents have an effect on children's physical activity habits as well. You can set a good example by going for a walk or bike ride after dinner instead of watching TV. Playing ball or jumping rope with your children shows them that being active is fun.
With many parents working outside the home, childcare providers help shape children's eating and activity habits. Ensure your childcare provider offers well-balanced meals, snacks, and plenty of active playtime.
If your child is in school, find out more about the school's breakfast and lunch programs and ask to have input into menu choices, or help your child pack a lunch that includes a variety of foods. Get involved in the parent-teacher association" PTA" to support physical education and after-school sports. I am an advocate and committee member of a wonderful program, in conjunction with the American Heart Association called The Alliance for a Healthier Generation. The ever-popular program from the Clinton Foundation.
Your child's friends and the media can also affect his or her eating and activity choices. Children may go to fast food places or play video games with their friends instead of playing tag, basketball, or other active games. TV commercials persuade kids to choose high-fat snacks, high-sugar drinks, and cereals. When parents help their children be aware of peer and media pressures, youngsters are more likely to make healthy choices outside the home.
___________________
Tricia Cunningham
Author of "The Reverse Diet"
"No Excuses, Only Solutions"
Speak directly with Tricia on the FitBuff.com Forums!
Benefits of Exercise with Muscular Dystrophy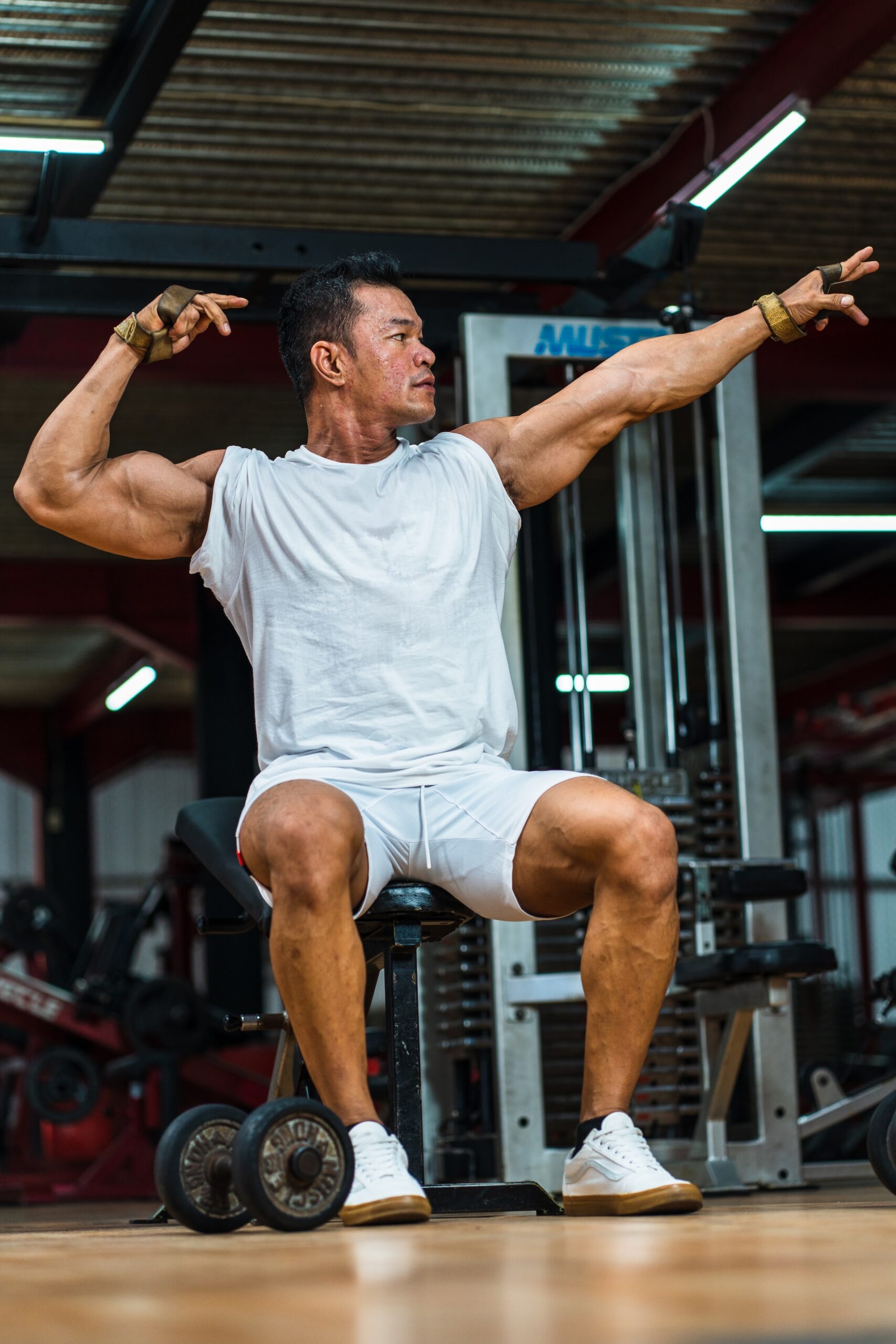 Learning to live with the diagnosis of Muscular Dystrophy is a trying road.
According to Medical News Today, a horrible reality that affects hundreds of thousands of men and women is, "Muscular dystrophies (MD) are a group of genetic diseases characterized by progressive weakness and degeneration of the skeletal or voluntary muscles which control movement. The muscles of the heart and some other involuntary muscles are also affected in some forms of muscular dystrophy, and a few forms involve other organs as well." Incredibly frightening, if you have been diagnosed with Muscular Dystrophy, it is sometimes hard to know which way to turn to take control of your life.
One place a person fighting this disease can turn to regain a connection with normalcy is to bring a regular exercise routine into their life. Why does exercise do a person with Muscular Dystrophy good? Here's a look at five ways exercise helps considerably.
Exercise with Muscular Dystrophy
Exercise slows muscle deterioration. A regular strength routine using Nautilus and free weights and cardio activities is highly beneficial. According to the National Center on Physical Activity and Disability, minimal movement with light weights or rubber resistance bands can considerably help a person's arms, legs, and core. This assistance with strength helps with maintaining a healthy posture, remaining independent, and maintaining a range of motion as well as keeping the joints flexible.
Exercise assists respiration. One of the greatest benefits of cardio exercise for people with Muscular Dystrophy is that it assists the diaphragm and other muscles associated with breathing to remain strong and agile. A common issue for those suffering from Muscular Dystrophy is a decrease in the functioning abilities of the diaphragm. Experts recommend low-impact exercises like walking, yoga, biking, or swimming.
Exercise increases overall energy levels. As with all people, exercising helps the body remain healthy and have more energy overall. In regards to those people with Muscular Dystrophy, the March 2005 issue of Neurology published a study that showed that people with facioscapulohumeral muscular dystrophy (a condition that affects the arm and face muscles) had less fatigue after having a regular workout plan for three months. Participants worked out on a bike for a little over a half hour five times a week.
Exercise helps boosts happiness. One issue for many people diagnosed with a disease is that they feel that their life has been limited to the illness, which results in depression. A highly beneficial way to counteract depression is to exercise. As little as ten minutes can turn a frown upside down.
Chest Exercises for Men – A Top 10 List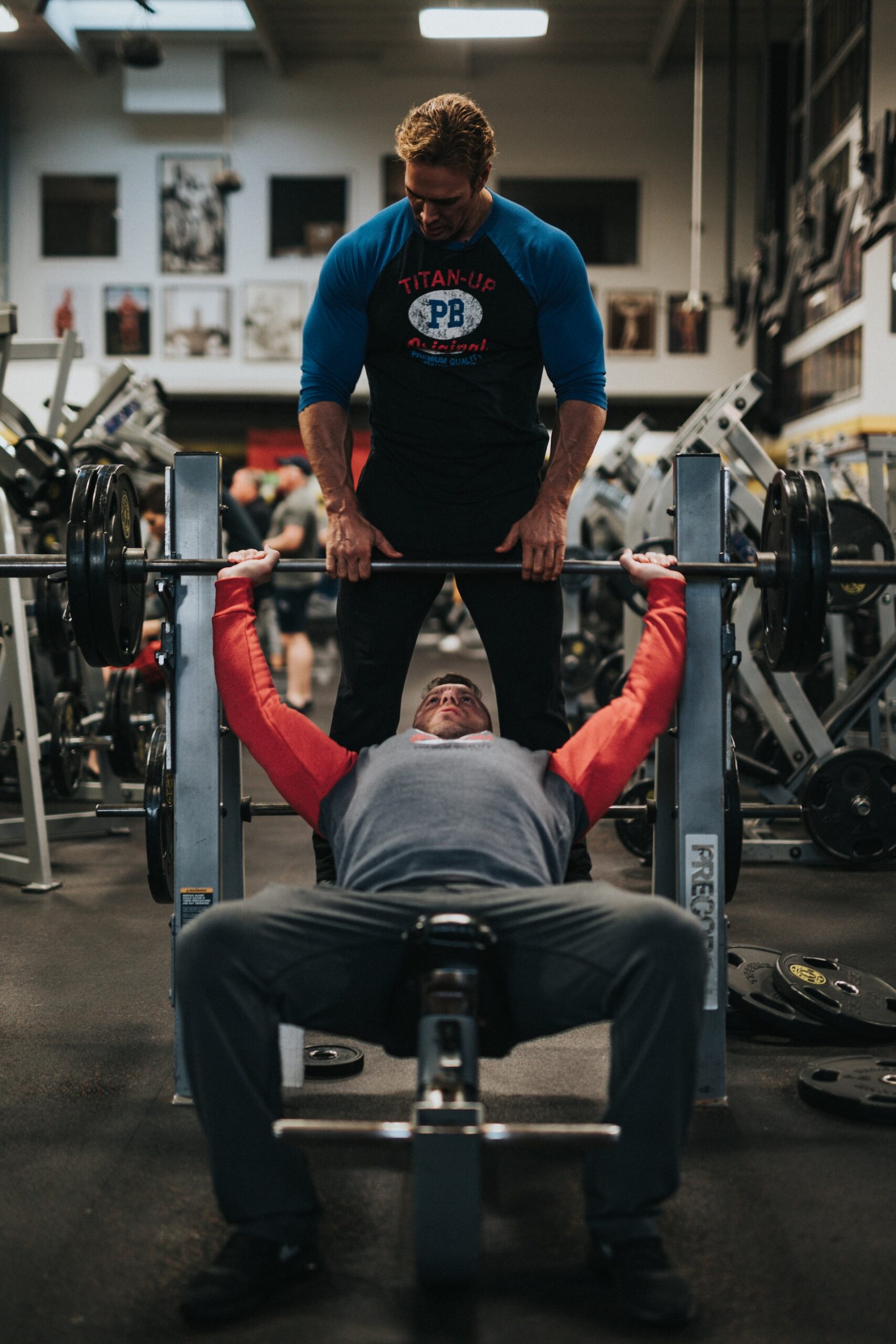 Recently I went out with a couple of friends for a couple of drinks to usher in the New Year and came across a few colleagues that knew me during the day when I wasn't as conscious of maintaining a fitness level as I am today.
So, the first words were: My God! We couldn't recognize you. Wow, you've lost weight.
(Quite frankly, three of the worst words put together from an English dictionary.)
And then the next few words hit me hard: We liked you better when you were plump and funny.
Seriously now?
This is what I get for putting in so much effort. How about that? Yes, I suppose they would love more if they saw my now non-existent man-boobs.
(Trust me – whoever coined the phrase "less is more" damn sure knew what they were talking about!)
If you're dealing with the same issues, it's time to start putting some effort into some chest exercises… because it sure will take you a while to get that huge chest that Arnie exemplified during the golden age of bodybuilding.
With that said, this aspect of "less is more" doesn't apply to women, of course…
An Introduction to Pectoral Muscles
Known as the pectoralis major and pectoralis minor, they consist of all the chest muscles in the human body.
So, why is it important to know more about the human body (and these strange-sounding words) before moving on to chest exercises for men?
For the simple reason: if you look at the diagram of the pectoral muscles at this link, you'll find that they spread out like a fan when fully developed.
It's not something that happens by itself, as you might know, but it comes from working on chest exercises for men that can help you get the pecs you want.
Let me reiterate: this takes a lot of work… real hard work to make them look like Arnie's "fans" in his heyday!
Chest Exercises for Men – A Top 10 List
Now that you are aware of the fact that it is going to take hard work to get pecs that are the envy of every able-bodied male but also the delight of every woman in the vicinity let's look at some chest exercises for men that can help you do just that.
So, without further ado, here are the top ten chest exercises that have been agreed on by experts and which you can use in your workouts:
#10: Decline Bench Press
#9: Dumbbell Pullover
#8: Incline Dumbbell Flyes
#7: Upper Pec Cable Crossovers
#6: Dumbbell Flyes
#5: Cable Crossovers
#4: Dumbbell Bench
#3: Chest Press Machine
#2: Barbell Bench Press
#1: Incline Barbell Bench Press
You can read more about this compilation of the 10 best exercises at this link. Before you select a few of these exercises for your workout, it's a good idea to read the tips at this link, as it takes an alternative approach to building pecs.
Because you're going to need them…
In Closing
So, what chest exercises have you chosen for your workout for building bigger pecs?
Are you finding it hard to develop your pectoral muscles? If so, feel free to share your thoughts about this.