Total Mind and Body Fitness Blog Carnival 66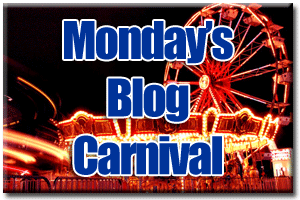 Monday is Blog Carnivals Day. The Blog Carnival 66 is a collection of articles or blog posts, all relating to a similar subject, gathered together for your viewing pleasure. You can quickly and conveniently see a list of Article Titles and click on the ones that interest you to read the full post. Blog carnivals are a great way to see a wide variety of ideas and opinions on a similar subject. To see a list of all previous posts in the Blog Carnivals category, click here.
Here, we present "Total Mind and Body Fitness Blog Carnival 66".
Brain Power |Fitness Blog Carnival 66
Simonne presents Can Cheating Be Good for Weight Loss Motivation? posted at Weight Loss Models, saying, "Motivation is very important in all long-term projects. This includes also weight loss attempts, which can lead us to sadness and depression because of the food cravings we cannot control."
Daylle Deanna Schwartz presents The Law of Attraction and Service People posted at Lessons from a Recovering DoorMat, saying, "Next time you want great customer service, use the Law of Attraction and kind but effective approaches."
Mark Babineaux presents happiness-or-denial-of-unhappiness posted at Where-is-my-success-i-don't-know-what-to-look-for.
Exercise|Fitness Blog Carnival 66
Teh Fuzz presents An Awesome Body By Exercising posted at Summer Weight Loss, saying, "I currently write about summer weight loss, and weight loss tips. Visit http://ultimatesummerweightloss.com for more!"
myln presents 9 Benefits of treadmill training posted at ManageYourLifeNow.com, saying, "Benefits from exercising on the treadmill"
redmaple presents 28 healthy eating tips to lose weight posted at Easy money attraction, saying, "28 simple but healthy eating tips on losing weight"
Doggie Sensei presents The Joy of Running on a Full Belly posted at Lose Doggie Weight Now, saying, "My dog is my best coach and motivator!"
B.M. Garrett presents 30 minutes a day helps keep fat away posted at Blogciety, saying, "It's official, Americans are becoming more and more obese by the year. This article helps people learn how just 30 minutes of moderate exercise a day can help you to burn fat. Learn 5 significant suggestions for burning fat with regular light routine exercises that can easily be implemented into your daily routines."
Workoutebooks presents Strip That Fat Review posted at Workoutebooks, saying, "Are you sick of diets that don't work? Are you tired of not losing the weight you want to? It is a sad fact of life that most diets are simply INEFFECTIVE!"
Family
Amy L. presents How to Find an Affordable and Safe Place to Live posted at Housekeeping Tips, saying, "Without question, the downsizing of our economy is forcing many people to reconsider where they're living and whether or not they can really afford it."
Grooming
Aparna presents Caring for your neck and some awesome neck-exercises posted at Beauty and Personality Grooming.
Money
Ozone presents Can't Miss Online Poker Promotions posted at Online Poker Strategy, saying, "Article describes some of the latest online poker promotions available."
Wilfrid presents Financial Effects Of Smoking posted at Your Finish Rich Plan, saying, "While the health effects might take some time to materialize, the financial effects of smoking take their toll much more quickly"
Silicon Valley Blogger presents Increase the Value of Your Home With a Few Simple, Affordable Changes posted at The Digerati Life, saying, "Thank you!"
The Smarter Wallet presents How To Save Money On Generic Drugs posted at The Smarter Wallet, saying, "Thanks!"
Investing Angel presents Investments To Avoid posted at Stock Tips, saying, "Beginner investors should just avoid certain types of investments."
Nutrition
James J. Gormley presents Antioxidant Supplements Won't Hurt Us, But Misinformation Might posted at The Gormley Files, saying, "Why misinformation about dietary supplement is the real danger."
Usman presents How to create your own fat loss diet plan posted at Burn Fat 'n' Build Muscle.
asithi presents Male Menopause and Restoring the Hormonal Balance posted at Small Steps to Health.
Kristen McCarthy presents Menstrual Suppression is the New White posted at this-sustainable-life.com, saying, "This season menstrual suppression is the new white. Designer oral contraceptives like Seasonale are the latest in cute pink pills to target the American woman. No more mood swings, cramps, or unexpected whoopsies during your weekend getaways."
Alexander presents 25% of Americans Lacking B6 posted at Laurel on Health Food, saying, "Americans are not getting enough vitamin B6 in their diets. Among other things, vitamin B6 supports the nervous, cardiovascular and immune systems. B6 foods include garlic, salmon, broccoli and avocado. To help ensure you're getting all the basic nutrients, most reputable sources recommend taking a daily multivitamin."
Sam presents NEW !! Healthy Living. Enjoy a Wonderful Healthy Life. Here's How. posted at Surfer Sam and Friends, saying, "Healthy Living for Every Day.
Enjoy a Wonderful Healthy Life.
Americans lead the world in medical research and standard of living. But we are far from the head of the line when it comes to life expectancy and health. Good health starts with lifestyle and nutrition. When we build healthy habits into our life, it becomes easier to follow a plan of healthy living. The more often we choose the healthy alternative, the easier it becomes to continue. Even small changes can make a big difference. Here's what you need to know about your health."
AndrewB presents You Cant Stop Binge Eating if its a Reward – How to Stop Overeating posted at the test, saying, "Trying to stop binge eating or to stop overeating is very tough. You know you need to stop and get your eating habits under control. I bet you tried and failed. Have you ever considered the payoffs of overeating or eating too much?"
Sagar Satapathy presents 100 Best Recipes Sites for Cooks of All Kinds posted at Organicasm.
banquet manager thatsme presents No Eating in the Kitchen Dammit! posted at So You Want To Be a Banquet Manager….
Joshua Seth presents Fad Diets Why Are They Bad | posted at Joshua Seth Blog, saying, "Whenever I conduct a weight loss hypnosis seminar I always ask how many people in the audience have tried to lose weight on a fad diet in the past and failed. Typically just about every hand in the room goes up"
Stress
Alvaro Fernandez presents The Future of Computer-assisted Cognitive Therapy posted at SharpBrains: Your Window into the Brain Fitness Revolution, saying, "New ways in which cognitive therapy will help manage anxiety and depression"
Peter presents How To Meditate (& Why it May Help You Overcome Depression) posted at The Change Blog.
Work
Nursery Admin presents Working as a Nursery Nurse posted at Nursery Jobs, saying, "Depending on where you live, a wide variety of nursery school specialists may be referred to as nursery nurses."
Be sure to tune in every Monday for the next Total Mind and Body Fitness Blog Carnival, and if you want to submit your own article for inclusion, submit it before midnight (eastern time) on Sunday.
Getting the Whole Family Involved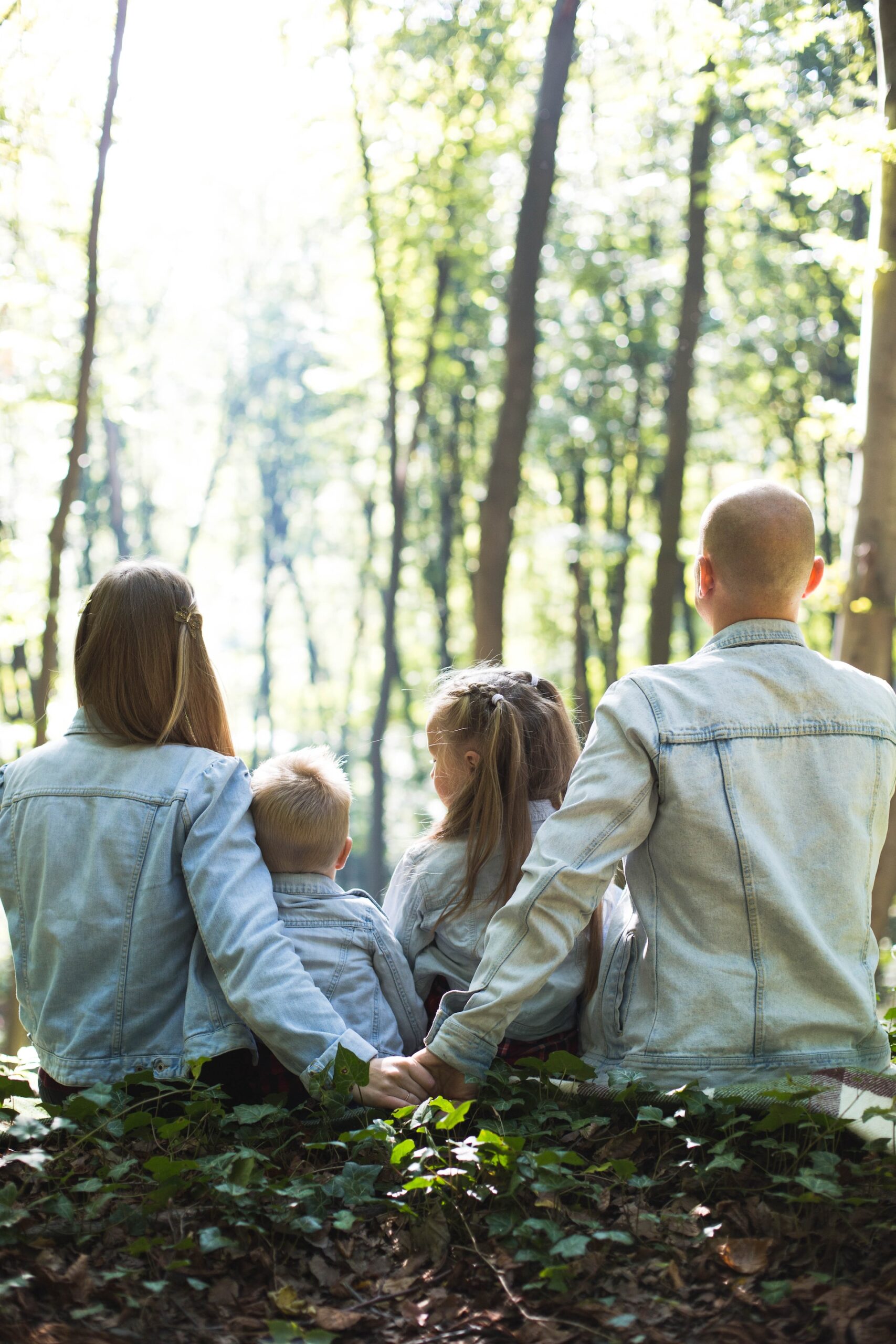 If you have a family, you may find it difficult to initiate new eating and exercise habits for yourself without changing their habits at the same time.
The least successful diets usually require people to eat in isolation from their families, cooking one meal for themselves and another for the other members.
Because low-fat foods control weight and contribute to good health, changing dietary habits is important for the entire family. Aim to change your family's preferences for high-sugar and high-fat foods and enlist their support for reaching your long-term goals.
But be prepared: You may encounter resistance when trying to work your new lifestyle into your family's routines. Here are some easy solutions to common excuses:
Excuse: Nutritional needs for children. Your own diet may create unforeseen nutritional problems for your children.
Solution: Because children are still growing, they should not have their calorie intakes restricted, but it is important to introduce them to healthy eating habits while improving your own. By adapting your meals, they get the necessary calcium and other nutrients for growth. Keep a supply of whole milk for the children and low-fat or skim milk for yourself. Add cheese for them to low-fat salads that you prepare for yourself. If you are serving baked potatoes, make fillings more calorie-rich for the children with creamy sauces while you fill your own with water-packed tuna or yogurt.
Excuse: Finicky eating. Your children and perhaps your partner resist or oppose changes to their favorite meals.
Solution: Adjusting your family's favorite recipes by reducing fat whenever possible is a way of subtly changing habits. Make hamburgers healthier by using extra-lean meat and serving them on whole-wheat buns. Gradually cut down the sugar in desserts you prepare and in other items you buy.
Excuse: Lazy family habits. The family may prefer watching television to sports and other physical activities.
Solution: Gradually wean everyone away from the television. Begin by playing board games, then move on to more active pursuits that are also fun, such as swimming or in-line skating.
Excuse: Your partner doesn't support your plan. If your partner is overweight, he or she may have a vested interest in keeping you plump. A partner may even sabotage your best efforts by bringing home treats or take-out food to relieve you of the burden of cooking.
Solution: Discuss your goals with your partner. Ensure he or she understands the importance of what you are trying to do and some of the principles of healthy eating and exercise you are attempting to introduce. Get your partner involved with meal preparation and exercise ideas. Perhaps he or she has a favorite sport you could share.
If your partner brings home treats, try to maintain your self-control. Explain that these make your task harder and, though the occasional treat is fine, if this happens on a regular basis, it will undermine your careful eating.
Healthy Eating For Kids
Essential For Your Children's Wellbeing
Teach your kids to eat healthfully, and they will learn healthy eating habits that will reward them with a lifetime of good health. All kids can be taught to be healthy eaters. The best time to start is when they are infants. But even older children, with the proper encouragement and motivation, can learn to eat healthfully and enjoy healthy food.
General Guidelines To Help Get Your Kids Eating Healthfully
Get the whole family involved.
Choose only fresh whole foods: fresh fruits and vegetables, a little whole grains, and healthy proteins.
Sit down with your child and list some healthy foods your child likes and can substitute for the foods you want to eliminate from his or her diet. Encourage your child to suggest healthy foods.
Make sure your child agrees to the healthy foods so that he or she will eat them instead of the unhealthy foods. Try to get some healthy foods everyone agrees upon, though they don't all have to be the same.
Make this a healthy eating adventure, exploring new and healthier foods instead of a dull, boring diet.
Use the "80-20 Rule." If you eat healthy food 80% of the time, you can have an occasional "forbidden" treat. However, after eating healthfully for 6 months to a year, depending on how quickly you transition to healthy eating, you'll probably forget about the "80-20 Rule" because you won't crave unhealthy foods anymore. If you do, your body isn't getting all the nutrients it needs.
Teach them how to read food labels.
Allow them to ask questions about healthy eating and food choices. Use The Reverse Diet book as a Role Model as an educational tool.
Here are some guidelines for the different age groups to help you get your kids to eat healthfully.
Infants
When your baby is ready to start eating solid foods, feed them only fresh whole foods: fresh fruits and vegetables, a little whole grains, and healthy protein, organic if possible. Use a baby food grinder to grind up the same fresh foods you eat. If your child eats only healthy foods, they will have their favorites that they will ask for and eat eagerly without coaxing or bribing.
Do not feed them candy, cookies, ice cream, chips, or sugary, refined, and processed foods. Keep the food additives out of their foods. Let your relatives, friends, and childcare providers know they are only to eat the healthy foods you allow and not give them any "forbidden" treats.
Toddlers and Pre-Schoolers
If your child has already tasted sugary, processed, and refined foods, make a game of using the "The Reverse Diet" book with him/her. Help your child choose healthy foods to substitute for unhealthy foods. Cut the fruits and vegetables into different shapes and make pictures with them. There are tons of wonderful ways to make fruits and vegetables appealing- have them help, too.
Use praise generously when they are eating healthy food choices. You may want even to have a reward system for eating healthy foods. Have a special non-food reward for them every time they eat healthy foods. If they stick with it for a whole day, a few days, or a week, have a special non-food treat as a reward, such as a sticker program. Make a weekly chart for their eating times and add different colored stickers for each level of healthiness. Bigger rewards for longer periods of time, like a trip to a favorite place, going to a movie, or something they value but don't get a chance to do often. Be creative.
School Age
When children get into school, they will be around kids eating unhealthy food and want to eat what the other kids eat. Start talking with them about health and healthy food and what unhealthy food does to your body on a simple level. Even young elementary-age kids can understand this when put in language appropriate to their age.
If they have a hard time thinking of healthy choices, start listing some of their favorite healthy foods they can choose from. Have them write down their choices and let them take ownership of them. Have them write in a personal food journal, too.
When your child goes to school, always pack a healthy lunch unless you have an outstandingly healthy school lunch program. Let them help choose the healthy foods you put in their lunch. If they have a hard time coming up with healthy choices, give them several choices to choose from. And give them a special healthy treat they like as a reward for eating the lunch you pack for them. Also, you may want to send a favorite healthy treat to school with them on special occasions when you know the kids will have refined, sugary treats. As kids age, using my "80-20 Rule" as motivation for eating healthfully is helpful.
Teens
Teenagers have a lot of peer pressure and need to do what the other kids do to fit in. With this age group, it is very important to teach them about nutrition and why it's important to eat healthfully.
Do not be afraid to teach your child what you have learned. Let them read "The Reverse Diet†and be prepared to answer questions or have them send a request to me. I would be more than happy to help in any way.
Make sure the whole family is working on eating healthfully at home and discuss how they can eat more healthfully when they are out with their friends. Talk with them about the consequences of not eating healthfully. Use non-food rewards as appropriate for making healthy food choices. They could be as simple as a dollar store inspirational statue. It just needs to be something for recognition of their conscious efforts for better health.
Family
Healthy eating should be a family affair. Kids eat what they are taught to eat. Teach them to eat healthy food and show them by example. Talk about healthy eating and healthy food at home, the importance of eating healthfully, and the consequences of eating unhealthy food – diabetes, heart disease, stroke, cancer, and disease in general.
Parents play a big role in shaping children's eating habits. When parents eat a variety of foods that are low in fat and sugar and high in fiber, children also learn to like these foods. It may take 10 or more tries before a child accepts a new food, so do not give up if your child does not like a new food right away.
Parents have an effect on children's physical activity habits as well. You can set a good example by going for a walk or bike ride after dinner instead of watching TV. Playing ball or jumping rope with your children shows them that being active is fun.
With many parents working outside the home, childcare providers help shape children's eating and activity habits. Ensure your childcare provider offers well-balanced meals, snacks, and plenty of active playtime.
If your child is in school, find out more about the school's breakfast and lunch programs and ask to have input into menu choices, or help your child pack a lunch that includes a variety of foods. Get involved in the parent-teacher association" PTA" to support physical education and after-school sports. I am an advocate and committee member of a wonderful program, in conjunction with the American Heart Association called The Alliance for a Healthier Generation. The ever-popular program from the Clinton Foundation.
Your child's friends and the media can also affect his or her eating and activity choices. Children may go to fast food places or play video games with their friends instead of playing tag, basketball, or other active games. TV commercials persuade kids to choose high-fat snacks, high-sugar drinks, and cereals. When parents help their children be aware of peer and media pressures, youngsters are more likely to make healthy choices outside the home.
___________________
Tricia Cunningham
Author of "The Reverse Diet"
"No Excuses, Only Solutions"
Speak directly with Tricia on the FitBuff.com Forums!
Benefits of Exercise with Muscular Dystrophy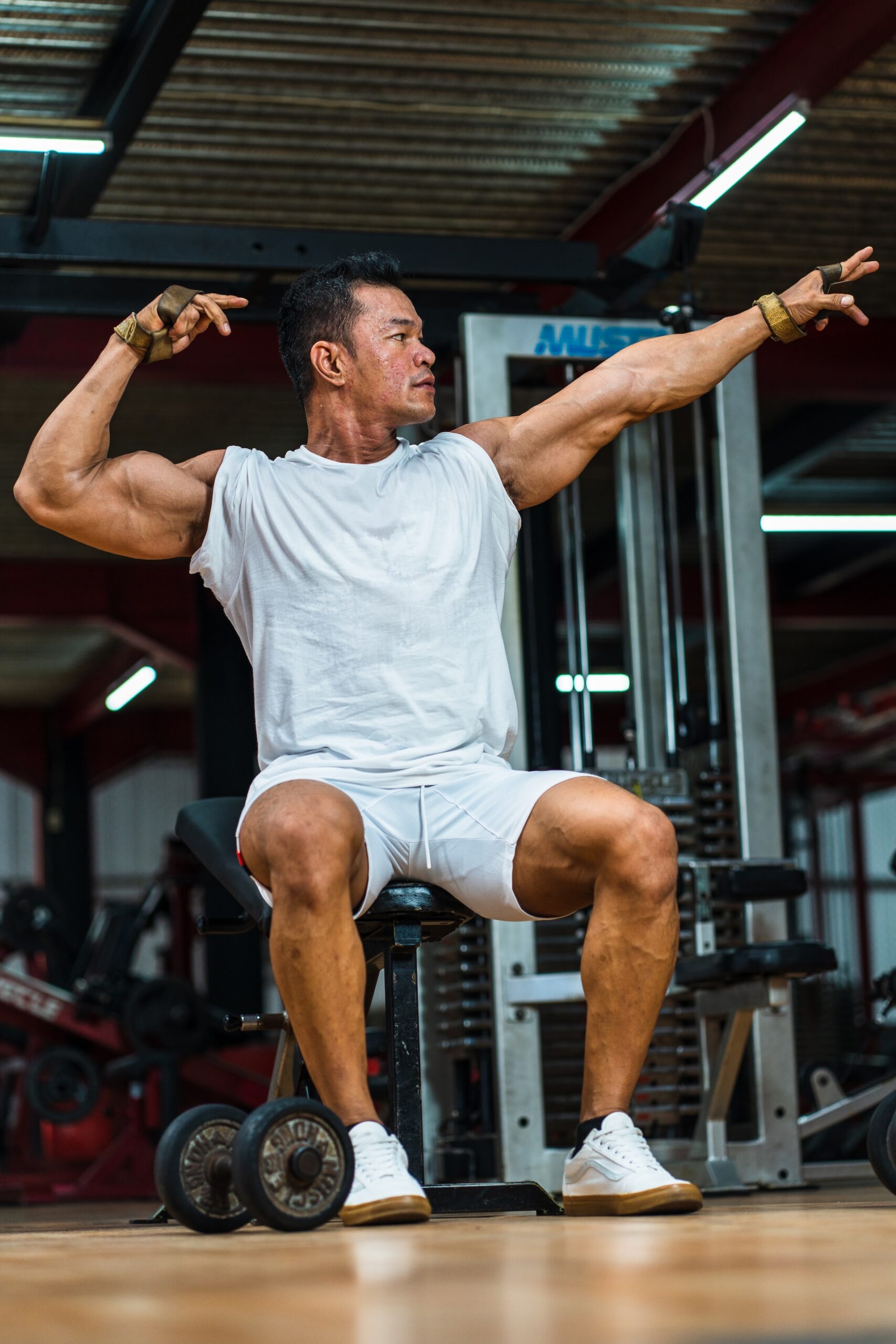 Learning to live with the diagnosis of Muscular Dystrophy is a trying road.
According to Medical News Today, a horrible reality that affects hundreds of thousands of men and women is, "Muscular dystrophies (MD) are a group of genetic diseases characterized by progressive weakness and degeneration of the skeletal or voluntary muscles which control movement. The muscles of the heart and some other involuntary muscles are also affected in some forms of muscular dystrophy, and a few forms involve other organs as well." Incredibly frightening, if you have been diagnosed with Muscular Dystrophy, it is sometimes hard to know which way to turn to take control of your life.
One place a person fighting this disease can turn to regain a connection with normalcy is to bring a regular exercise routine into their life. Why does exercise do a person with Muscular Dystrophy good? Here's a look at five ways exercise helps considerably.
Exercise with Muscular Dystrophy
Exercise slows muscle deterioration. A regular strength routine using Nautilus and free weights and cardio activities is highly beneficial. According to the National Center on Physical Activity and Disability, minimal movement with light weights or rubber resistance bands can considerably help a person's arms, legs, and core. This assistance with strength helps with maintaining a healthy posture, remaining independent, and maintaining a range of motion as well as keeping the joints flexible.
Exercise assists respiration. One of the greatest benefits of cardio exercise for people with Muscular Dystrophy is that it assists the diaphragm and other muscles associated with breathing to remain strong and agile. A common issue for those suffering from Muscular Dystrophy is a decrease in the functioning abilities of the diaphragm. Experts recommend low-impact exercises like walking, yoga, biking, or swimming.
Exercise increases overall energy levels. As with all people, exercising helps the body remain healthy and have more energy overall. In regards to those people with Muscular Dystrophy, the March 2005 issue of Neurology published a study that showed that people with facioscapulohumeral muscular dystrophy (a condition that affects the arm and face muscles) had less fatigue after having a regular workout plan for three months. Participants worked out on a bike for a little over a half hour five times a week.
Exercise helps boosts happiness. One issue for many people diagnosed with a disease is that they feel that their life has been limited to the illness, which results in depression. A highly beneficial way to counteract depression is to exercise. As little as ten minutes can turn a frown upside down.
Chest Exercises for Men – A Top 10 List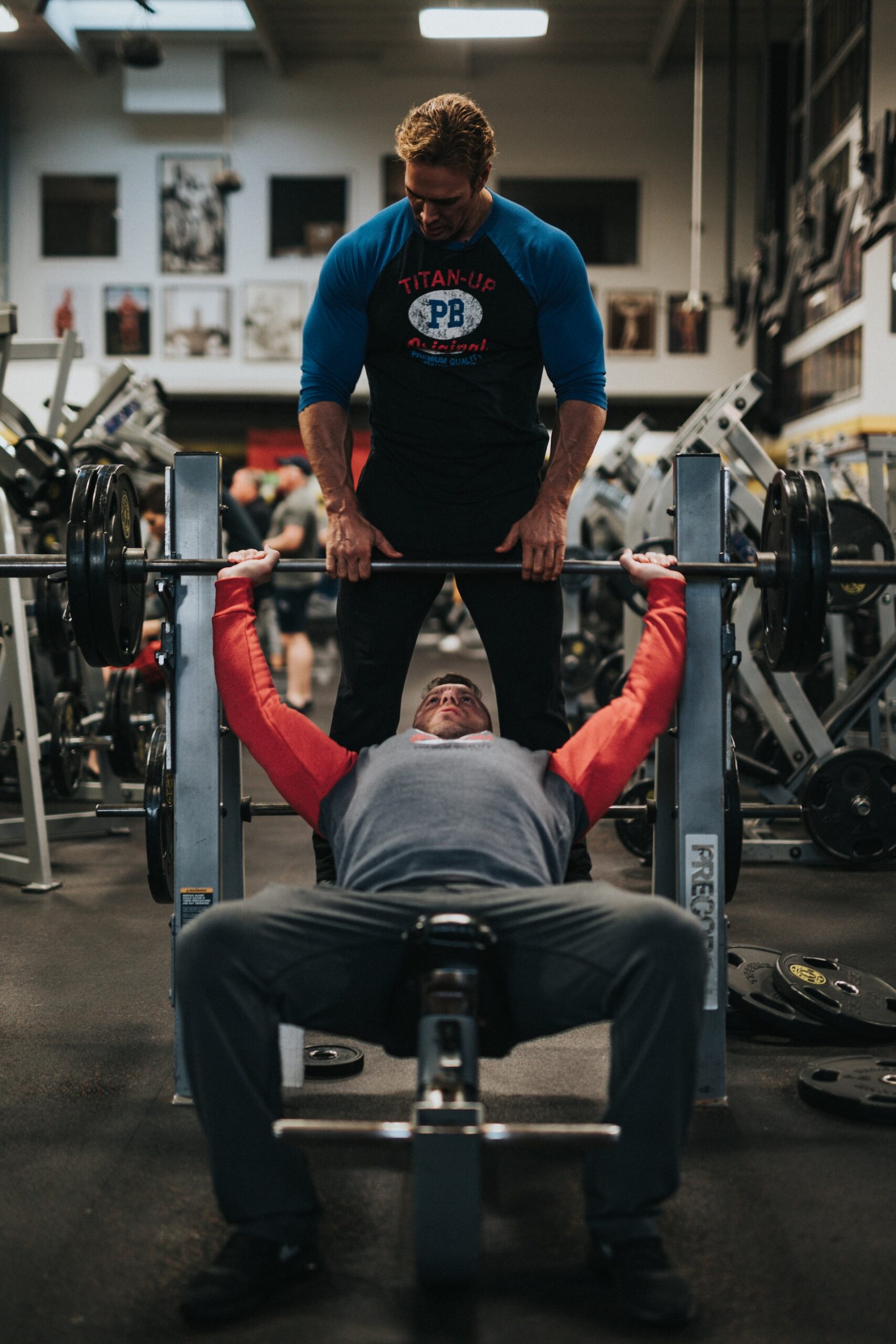 Recently I went out with a couple of friends for a couple of drinks to usher in the New Year and came across a few colleagues that knew me during the day when I wasn't as conscious of maintaining a fitness level as I am today.
So, the first words were: My God! We couldn't recognize you. Wow, you've lost weight.
(Quite frankly, three of the worst words put together from an English dictionary.)
And then the next few words hit me hard: We liked you better when you were plump and funny.
Seriously now?
This is what I get for putting in so much effort. How about that? Yes, I suppose they would love more if they saw my now non-existent man-boobs.
(Trust me – whoever coined the phrase "less is more" damn sure knew what they were talking about!)
If you're dealing with the same issues, it's time to start putting some effort into some chest exercises… because it sure will take you a while to get that huge chest that Arnie exemplified during the golden age of bodybuilding.
With that said, this aspect of "less is more" doesn't apply to women, of course…
An Introduction to Pectoral Muscles
Known as the pectoralis major and pectoralis minor, they consist of all the chest muscles in the human body.
So, why is it important to know more about the human body (and these strange-sounding words) before moving on to chest exercises for men?
For the simple reason: if you look at the diagram of the pectoral muscles at this link, you'll find that they spread out like a fan when fully developed.
It's not something that happens by itself, as you might know, but it comes from working on chest exercises for men that can help you get the pecs you want.
Let me reiterate: this takes a lot of work… real hard work to make them look like Arnie's "fans" in his heyday!
Chest Exercises for Men – A Top 10 List
Now that you are aware of the fact that it is going to take hard work to get pecs that are the envy of every able-bodied male but also the delight of every woman in the vicinity let's look at some chest exercises for men that can help you do just that.
So, without further ado, here are the top ten chest exercises that have been agreed on by experts and which you can use in your workouts:
#10: Decline Bench Press
#9: Dumbbell Pullover
#8: Incline Dumbbell Flyes
#7: Upper Pec Cable Crossovers
#6: Dumbbell Flyes
#5: Cable Crossovers
#4: Dumbbell Bench
#3: Chest Press Machine
#2: Barbell Bench Press
#1: Incline Barbell Bench Press
You can read more about this compilation of the 10 best exercises at this link. Before you select a few of these exercises for your workout, it's a good idea to read the tips at this link, as it takes an alternative approach to building pecs.
Because you're going to need them…
In Closing
So, what chest exercises have you chosen for your workout for building bigger pecs?
Are you finding it hard to develop your pectoral muscles? If so, feel free to share your thoughts about this.