Total Mind and Body Fitness Blog Carnival 83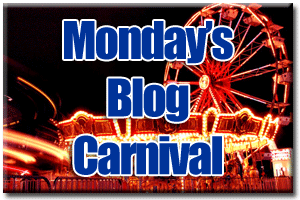 Monday is Fitness Blog Carnival Day. A Blog Carnival is a collection of articles or blog posts, all relating to a similar subject, gathered together for your viewing pleasure. You can quickly and conveniently see a list of Article Titles and click on the ones that interest you to read the full post. Fitness blog carnivals are a great way to see a wide variety of ideas and opinions on a similar subject. To see a list of all previous posts in the Fitness Blog Carnival category, click here.
Want to see your article or blog post featured in the FitBuff.com Total Mind and Body Fitness Blog Carnival?
Brain Power |Fitness Blog Carnival
Alvaro Fernandez presents Brain Fitness Update: Best of 2008 posted at SharpBrains, saying, "Neuroscientist Torkel Klingberg has written a very stimulating and accessible book on a crucial topic for our Information Age: The Overflowing Brain: Information Overload and the Limits of Working Memory. We have named it The SharpBrains Most Important Book of 2008, and asked Dr. Klingberg to write a brief article to introduce his research and book to you"
GP presents Don't Look Back « Manely Montana posted at Manely Montana, saying, "New Years… don't look back"
Exercise
Tony Huynh presents Tao of Jeet Kune Do Book Review – The Art of Street Fighting posted at LimitlessUnits.com, saying, "Bruce Lee's Tao of Jeet Kune Do is as revolutionary and influential a work to the study of hand-to-hand combat as Sun Tsu's Art of War is to warfare. Just as the Art of War was encompassing with its detailed analysis of troop movements, supply lines, terrain and troop morale, the Tao of Jeet Kune Do exhaustively explores all that goes into a fist fight, covering cardiovascular conditioning workouts, weights, proper stances, movement, mechanics of the punch and kick, parries, ripostes, feints and cadence."
Jeremy Reeves presents 10 Weight Loss Tips To Ensure Fast, Healthy Weight Loss posted at Fitness Product Reviews, saying, "These 10 weight loss tips by themselves will help you lose weight without doing anything else!"
Vanessa Wolf presents Greetings from 2009! posted at Wide Awake in Wonderland.
B.M. Garrett presents How muscle confusion can benefit your workouts posted at i-Diet & Fitness, saying, "There are lots of fitness regimens or exercises being executed everyday. Most attain a certain amount of positive benefit but not to the point that you can call it very effective. But there is one workout plan that may surprise you. It is none other than muscle confusion. Although it is really not a new workout concept, it has become so popular because muscle confusion can give an individual many benefits. Here are some of the most evident benefits of muscle confusion…"
Family
Peter Garant presents Holmes Humidifier Reviews posted at Humidifier Reviews, saying, "There are times that you feel that its quite difficult to breathe inside your home. This is because there is a low level of humidity. Humidity is very important in the house since it can help solve the dry air that is the main cause of irritated throat."
acaiberry presents Channel: buyacaiberry on LiveVideo.com posted at ViagraOnline's videos on livevideo, saying, "What are acai berries all about?"
Vicky presents Shop Local for Your Wedding Flowers posted at Affordable Wedding Planning, saying, "One of the best things you can do to lower your flower budget is to buy locally."
Jessica presents Save Money with Off-Season Travel posted at Jessica's Travel Tips: Travel For Cheap, saying, "For the family on a budget, traveling during the off-season can be a great idea."
Vickie Sloderbeck presents Establish a Weekly Date Night posted at Joyful Journey Productions.
Grooming
Aparna presents Acai Berry Fruit Facial Mask posted at Beauty and Personality Grooming, saying, "Let me tell you about a remarkable acai berry fruit facial mask that I often use to pamper my skin and this has the same effect on your skin as one of those 100 dollar clay facial masks that you get at your day spa. The amazing little acai berry that comes out of the rain forests of Brazil has antioxidants. And antioxidants are known to prevent free radicals that produce harmful oxidation and oxidants that tend to speed up the aging process. Now let's talk about Green French clay. This clay has enormous cosmetic and health benefits. Read all about it here. A combination of these two ingredients makes an amazing mask that works like charm on skin that feels like burlap due to the harmful effects of pollution, stress, lack of sleep, poor diet, exposure to sun, tobacco smoke etc.
Now to the preparation of the acai berry- French Green clay mask…"
Money
Isaac Yassar presents 2 Requirements Of Definite Success posted at Isaac Yassar .com, saying, "Fulfill these two requirements and I guarantee your success in every field you want, which means a lot of money!"
Raymond presents MonaVie Acai Berry Juice Scam posted at Money Blue Book.
Mr. Banker presents Transaction Account Guarantee Program posted at Best Interest Rate Banks.
Jim presents Renting A Car With Debit Card posted at Blueprint for Financial Prosperity.
Silicon Valley Blogger presents Best Gas Credit Cards: Get Rewards For Spending on Gas posted at The Digerati Life, saying, "Thank you!"
The Smarter Wallet presents Family Budget For Frugal Living: Living Cheap Can Be Fun, Too! posted at The Smarter Wallet, saying, "Thank you!"
Nutrition |Fitness Blog Carnival
muse presents Interchangeable Meals posted at me-ander.
Ginsburg presents Antioxidants: Not what they seem posted at Live Immune.
Trevor Watkinson presents My Focus For 2009 posted at SaveYourSweat.com Blog, saying, "My focus will be on calorie counting and my 30 day food trials!"
Techmomma presents Eat This,Not That! posted at Health N Fitness Daily.
Stress
myln presents 12 Quick ways to manage stress at work posted at ManageYourLifeNow.com, saying, "Stress is a term that causes anxiety and it is usually connected with nervous tension and fatigue. The workplace is one of the major contributors of stress for all people. Despite the reasons that can cause stress at work there are quick and easy ways to manage stress at work and become more relaxed and more productive. This article outlines 12 methods you can follow to manage and relief your self from stress those difficult days at work."
Andrew Edgington presents Alcoholism – Frog in the Water posted at Stop Drinking Advice, saying, "Discover just how easy it is to stop drinking alcohol through the support of people who have been there before and understanding the real hardships involved."
JRickG presents Not Quite Lotus posted at JE Gonzalez, saying, "Not the meditation pose you'd normally do"
Work
Maya Richard presents 5 Ways to Get More Done Online posted at High Speed Internet.
Barry Wright III presents The Lure of Incremental Improvement posted at 3stylelife.
Misc.
axel presents Meditation For Lovers posted at axel g.
Heather Johnson presents The Ultimate Guide to Bodyweight Training: 100 Killer Resources posted at National Massage Certification.
Sarah Scrafford presents 50 Meals & Snacks to Increase Your Libido posted at Massage Therapy Careers.
Kara-Leah presents Bhakti Yoga & Kirtan – it's how yogis get high posted at Prana Flow NZ, saying, "The mission of this website its to get everybody in New Zealand doing yoga – but it's really important to remember that yoga is not just about the physical postures called asana."
Fiona King presents 100 Fascinating Facts You Never Knew About the Human Brain posted at Nursing Assistant Central.
Naren Ghimire presents Personality vs. Individuality posted at Spiritual Pub, saying, "This article takes a different outlook on personality and its associated problems. Instead of providing tips on building a strong or positive personality; it motivates us to find something more beautiful than personality. It is our intrinsic nature, our own "Individuality.""
Steve Faber presents Belly Fat Loser » Functional Strength Training – Supercharge Your Fat Loss Now posted at Belly Fat Loser.
Be sure to tune in every Monday for the next Total Mind and Body Fitness Blog Carnival, and if you want to submit your own article for inclusion, submit it before midnight (eastern time) on Sunday.
Getting the Whole Family Involved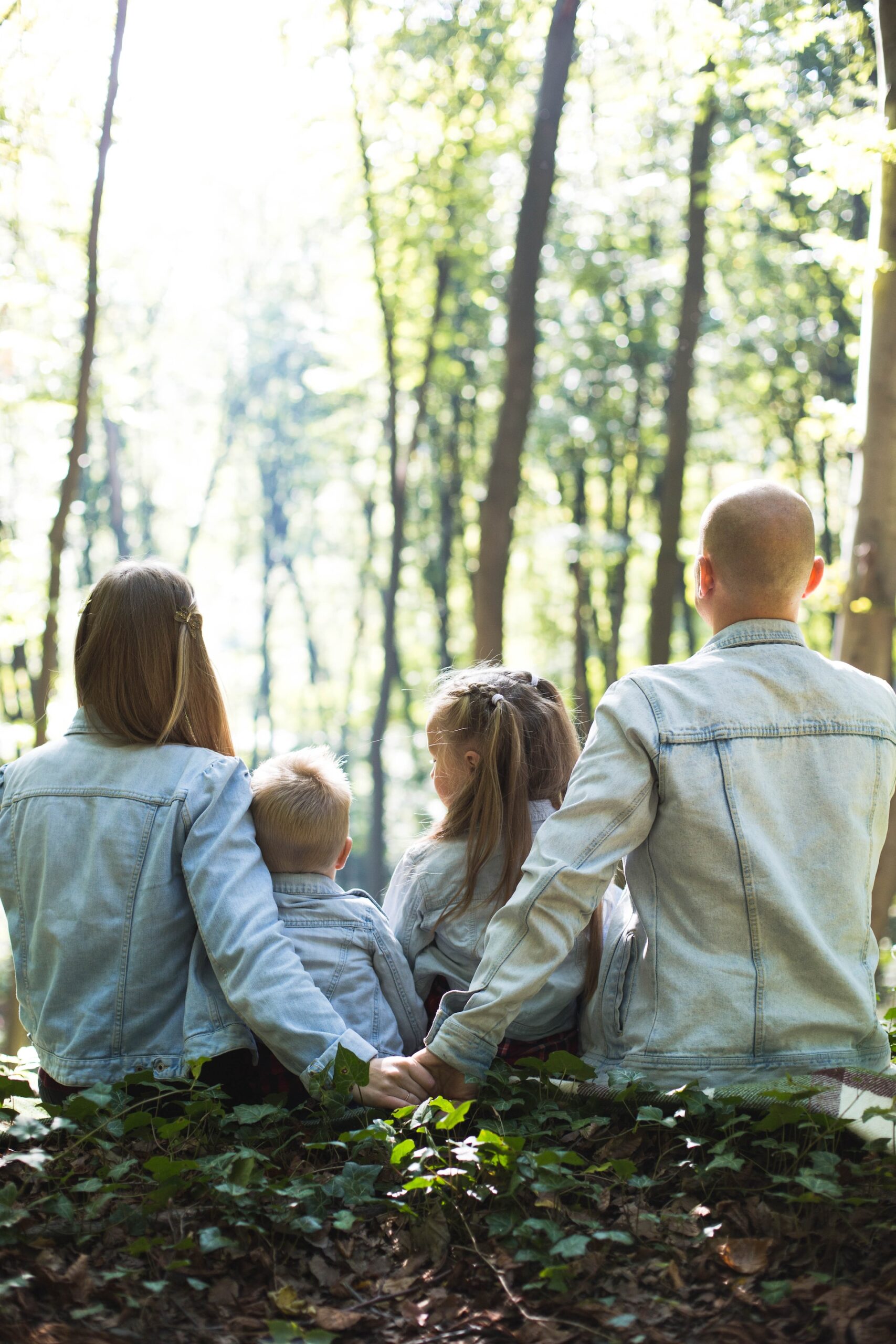 If you have a family, you may find it difficult to initiate new eating and exercise habits for yourself without changing their habits at the same time.
The least successful diets usually require people to eat in isolation from their families, cooking one meal for themselves and another for the other members.
Because low-fat foods control weight and contribute to good health, changing dietary habits is important for the entire family. Aim to change your family's preferences for high-sugar and high-fat foods and enlist their support for reaching your long-term goals.
But be prepared: You may encounter resistance when trying to work your new lifestyle into your family's routines. Here are some easy solutions to common excuses:
Excuse: Nutritional needs for children. Your own diet may create unforeseen nutritional problems for your children.
Solution: Because children are still growing, they should not have their calorie intakes restricted, but it is important to introduce them to healthy eating habits while improving your own. By adapting your meals, they get the necessary calcium and other nutrients for growth. Keep a supply of whole milk for the children and low-fat or skim milk for yourself. Add cheese for them to low-fat salads that you prepare for yourself. If you are serving baked potatoes, make fillings more calorie-rich for the children with creamy sauces while you fill your own with water-packed tuna or yogurt.
Excuse: Finicky eating. Your children and perhaps your partner resist or oppose changes to their favorite meals.
Solution: Adjusting your family's favorite recipes by reducing fat whenever possible is a way of subtly changing habits. Make hamburgers healthier by using extra-lean meat and serving them on whole-wheat buns. Gradually cut down the sugar in desserts you prepare and in other items you buy.
Excuse: Lazy family habits. The family may prefer watching television to sports and other physical activities.
Solution: Gradually wean everyone away from the television. Begin by playing board games, then move on to more active pursuits that are also fun, such as swimming or in-line skating.
Excuse: Your partner doesn't support your plan. If your partner is overweight, he or she may have a vested interest in keeping you plump. A partner may even sabotage your best efforts by bringing home treats or take-out food to relieve you of the burden of cooking.
Solution: Discuss your goals with your partner. Ensure he or she understands the importance of what you are trying to do and some of the principles of healthy eating and exercise you are attempting to introduce. Get your partner involved with meal preparation and exercise ideas. Perhaps he or she has a favorite sport you could share.
If your partner brings home treats, try to maintain your self-control. Explain that these make your task harder and, though the occasional treat is fine, if this happens on a regular basis, it will undermine your careful eating.
Healthy Eating For Kids
Essential For Your Children's Wellbeing
Teach your kids to eat healthfully, and they will learn healthy eating habits that will reward them with a lifetime of good health. All kids can be taught to be healthy eaters. The best time to start is when they are infants. But even older children, with the proper encouragement and motivation, can learn to eat healthfully and enjoy healthy food.
General Guidelines To Help Get Your Kids Eating Healthfully
Get the whole family involved.
Choose only fresh whole foods: fresh fruits and vegetables, a little whole grains, and healthy proteins.
Sit down with your child and list some healthy foods your child likes and can substitute for the foods you want to eliminate from his or her diet. Encourage your child to suggest healthy foods.
Make sure your child agrees to the healthy foods so that he or she will eat them instead of the unhealthy foods. Try to get some healthy foods everyone agrees upon, though they don't all have to be the same.
Make this a healthy eating adventure, exploring new and healthier foods instead of a dull, boring diet.
Use the "80-20 Rule." If you eat healthy food 80% of the time, you can have an occasional "forbidden" treat. However, after eating healthfully for 6 months to a year, depending on how quickly you transition to healthy eating, you'll probably forget about the "80-20 Rule" because you won't crave unhealthy foods anymore. If you do, your body isn't getting all the nutrients it needs.
Teach them how to read food labels.
Allow them to ask questions about healthy eating and food choices. Use The Reverse Diet book as a Role Model as an educational tool.
Here are some guidelines for the different age groups to help you get your kids to eat healthfully.
Infants
When your baby is ready to start eating solid foods, feed them only fresh whole foods: fresh fruits and vegetables, a little whole grains, and healthy protein, organic if possible. Use a baby food grinder to grind up the same fresh foods you eat. If your child eats only healthy foods, they will have their favorites that they will ask for and eat eagerly without coaxing or bribing.
Do not feed them candy, cookies, ice cream, chips, or sugary, refined, and processed foods. Keep the food additives out of their foods. Let your relatives, friends, and childcare providers know they are only to eat the healthy foods you allow and not give them any "forbidden" treats.
Toddlers and Pre-Schoolers
If your child has already tasted sugary, processed, and refined foods, make a game of using the "The Reverse Diet" book with him/her. Help your child choose healthy foods to substitute for unhealthy foods. Cut the fruits and vegetables into different shapes and make pictures with them. There are tons of wonderful ways to make fruits and vegetables appealing- have them help, too.
Use praise generously when they are eating healthy food choices. You may want even to have a reward system for eating healthy foods. Have a special non-food reward for them every time they eat healthy foods. If they stick with it for a whole day, a few days, or a week, have a special non-food treat as a reward, such as a sticker program. Make a weekly chart for their eating times and add different colored stickers for each level of healthiness. Bigger rewards for longer periods of time, like a trip to a favorite place, going to a movie, or something they value but don't get a chance to do often. Be creative.
School Age
When children get into school, they will be around kids eating unhealthy food and want to eat what the other kids eat. Start talking with them about health and healthy food and what unhealthy food does to your body on a simple level. Even young elementary-age kids can understand this when put in language appropriate to their age.
If they have a hard time thinking of healthy choices, start listing some of their favorite healthy foods they can choose from. Have them write down their choices and let them take ownership of them. Have them write in a personal food journal, too.
When your child goes to school, always pack a healthy lunch unless you have an outstandingly healthy school lunch program. Let them help choose the healthy foods you put in their lunch. If they have a hard time coming up with healthy choices, give them several choices to choose from. And give them a special healthy treat they like as a reward for eating the lunch you pack for them. Also, you may want to send a favorite healthy treat to school with them on special occasions when you know the kids will have refined, sugary treats. As kids age, using my "80-20 Rule" as motivation for eating healthfully is helpful.
Teens
Teenagers have a lot of peer pressure and need to do what the other kids do to fit in. With this age group, it is very important to teach them about nutrition and why it's important to eat healthfully.
Do not be afraid to teach your child what you have learned. Let them read "The Reverse Diet†and be prepared to answer questions or have them send a request to me. I would be more than happy to help in any way.
Make sure the whole family is working on eating healthfully at home and discuss how they can eat more healthfully when they are out with their friends. Talk with them about the consequences of not eating healthfully. Use non-food rewards as appropriate for making healthy food choices. They could be as simple as a dollar store inspirational statue. It just needs to be something for recognition of their conscious efforts for better health.
Family
Healthy eating should be a family affair. Kids eat what they are taught to eat. Teach them to eat healthy food and show them by example. Talk about healthy eating and healthy food at home, the importance of eating healthfully, and the consequences of eating unhealthy food – diabetes, heart disease, stroke, cancer, and disease in general.
Parents play a big role in shaping children's eating habits. When parents eat a variety of foods that are low in fat and sugar and high in fiber, children also learn to like these foods. It may take 10 or more tries before a child accepts a new food, so do not give up if your child does not like a new food right away.
Parents have an effect on children's physical activity habits as well. You can set a good example by going for a walk or bike ride after dinner instead of watching TV. Playing ball or jumping rope with your children shows them that being active is fun.
With many parents working outside the home, childcare providers help shape children's eating and activity habits. Ensure your childcare provider offers well-balanced meals, snacks, and plenty of active playtime.
If your child is in school, find out more about the school's breakfast and lunch programs and ask to have input into menu choices, or help your child pack a lunch that includes a variety of foods. Get involved in the parent-teacher association" PTA" to support physical education and after-school sports. I am an advocate and committee member of a wonderful program, in conjunction with the American Heart Association called The Alliance for a Healthier Generation. The ever-popular program from the Clinton Foundation.
Your child's friends and the media can also affect his or her eating and activity choices. Children may go to fast food places or play video games with their friends instead of playing tag, basketball, or other active games. TV commercials persuade kids to choose high-fat snacks, high-sugar drinks, and cereals. When parents help their children be aware of peer and media pressures, youngsters are more likely to make healthy choices outside the home.
___________________
Tricia Cunningham
Author of "The Reverse Diet"
"No Excuses, Only Solutions"
Speak directly with Tricia on the FitBuff.com Forums!
Benefits of Exercise with Muscular Dystrophy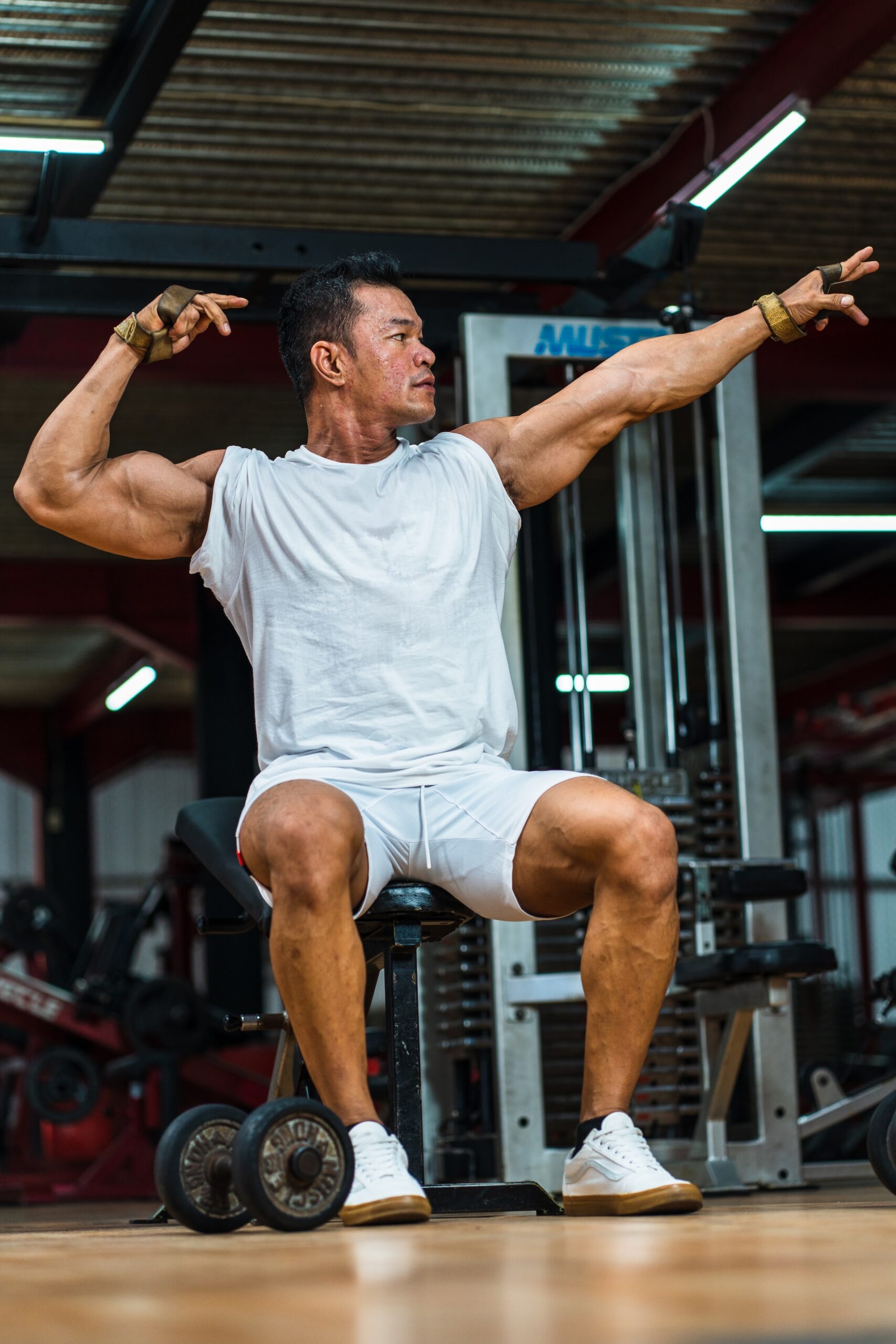 Learning to live with the diagnosis of Muscular Dystrophy is a trying road.
According to Medical News Today, a horrible reality that affects hundreds of thousands of men and women is, "Muscular dystrophies (MD) are a group of genetic diseases characterized by progressive weakness and degeneration of the skeletal or voluntary muscles which control movement. The muscles of the heart and some other involuntary muscles are also affected in some forms of muscular dystrophy, and a few forms involve other organs as well." Incredibly frightening, if you have been diagnosed with Muscular Dystrophy, it is sometimes hard to know which way to turn to take control of your life.
One place a person fighting this disease can turn to regain a connection with normalcy is to bring a regular exercise routine into their life. Why does exercise do a person with Muscular Dystrophy good? Here's a look at five ways exercise helps considerably.
Exercise with Muscular Dystrophy
Exercise slows muscle deterioration. A regular strength routine using Nautilus and free weights and cardio activities is highly beneficial. According to the National Center on Physical Activity and Disability, minimal movement with light weights or rubber resistance bands can considerably help a person's arms, legs, and core. This assistance with strength helps with maintaining a healthy posture, remaining independent, and maintaining a range of motion as well as keeping the joints flexible.
Exercise assists respiration. One of the greatest benefits of cardio exercise for people with Muscular Dystrophy is that it assists the diaphragm and other muscles associated with breathing to remain strong and agile. A common issue for those suffering from Muscular Dystrophy is a decrease in the functioning abilities of the diaphragm. Experts recommend low-impact exercises like walking, yoga, biking, or swimming.
Exercise increases overall energy levels. As with all people, exercising helps the body remain healthy and have more energy overall. In regards to those people with Muscular Dystrophy, the March 2005 issue of Neurology published a study that showed that people with facioscapulohumeral muscular dystrophy (a condition that affects the arm and face muscles) had less fatigue after having a regular workout plan for three months. Participants worked out on a bike for a little over a half hour five times a week.
Exercise helps boosts happiness. One issue for many people diagnosed with a disease is that they feel that their life has been limited to the illness, which results in depression. A highly beneficial way to counteract depression is to exercise. As little as ten minutes can turn a frown upside down.
Chest Exercises for Men – A Top 10 List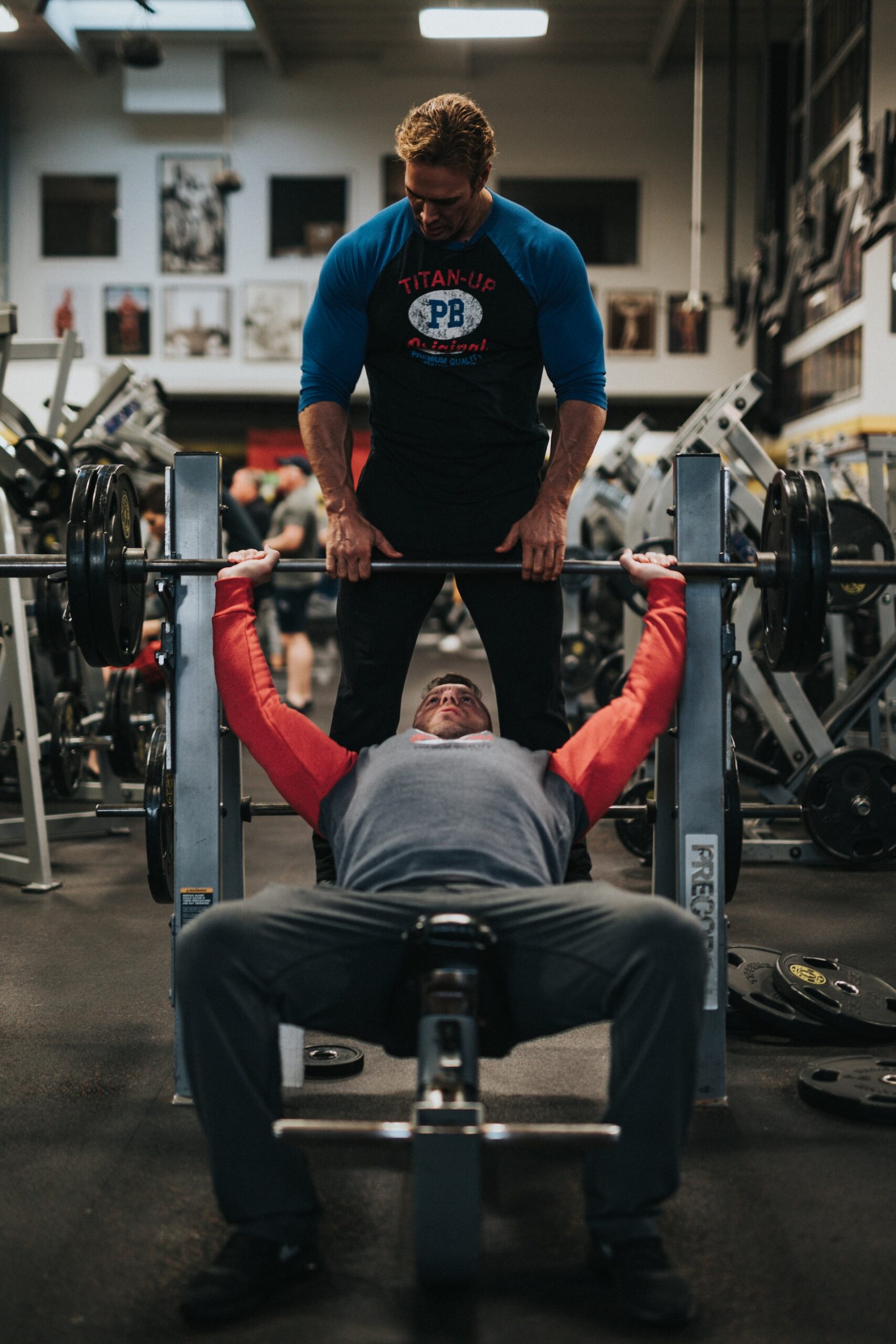 Recently I went out with a couple of friends for a couple of drinks to usher in the New Year and came across a few colleagues that knew me during the day when I wasn't as conscious of maintaining a fitness level as I am today.
So, the first words were: My God! We couldn't recognize you. Wow, you've lost weight.
(Quite frankly, three of the worst words put together from an English dictionary.)
And then the next few words hit me hard: We liked you better when you were plump and funny.
Seriously now?
This is what I get for putting in so much effort. How about that? Yes, I suppose they would love more if they saw my now non-existent man-boobs.
(Trust me – whoever coined the phrase "less is more" damn sure knew what they were talking about!)
If you're dealing with the same issues, it's time to start putting some effort into some chest exercises… because it sure will take you a while to get that huge chest that Arnie exemplified during the golden age of bodybuilding.
With that said, this aspect of "less is more" doesn't apply to women, of course…
An Introduction to Pectoral Muscles
Known as the pectoralis major and pectoralis minor, they consist of all the chest muscles in the human body.
So, why is it important to know more about the human body (and these strange-sounding words) before moving on to chest exercises for men?
For the simple reason: if you look at the diagram of the pectoral muscles at this link, you'll find that they spread out like a fan when fully developed.
It's not something that happens by itself, as you might know, but it comes from working on chest exercises for men that can help you get the pecs you want.
Let me reiterate: this takes a lot of work… real hard work to make them look like Arnie's "fans" in his heyday!
Chest Exercises for Men – A Top 10 List
Now that you are aware of the fact that it is going to take hard work to get pecs that are the envy of every able-bodied male but also the delight of every woman in the vicinity let's look at some chest exercises for men that can help you do just that.
So, without further ado, here are the top ten chest exercises that have been agreed on by experts and which you can use in your workouts:
#10: Decline Bench Press
#9: Dumbbell Pullover
#8: Incline Dumbbell Flyes
#7: Upper Pec Cable Crossovers
#6: Dumbbell Flyes
#5: Cable Crossovers
#4: Dumbbell Bench
#3: Chest Press Machine
#2: Barbell Bench Press
#1: Incline Barbell Bench Press
You can read more about this compilation of the 10 best exercises at this link. Before you select a few of these exercises for your workout, it's a good idea to read the tips at this link, as it takes an alternative approach to building pecs.
Because you're going to need them…
In Closing
So, what chest exercises have you chosen for your workout for building bigger pecs?
Are you finding it hard to develop your pectoral muscles? If so, feel free to share your thoughts about this.